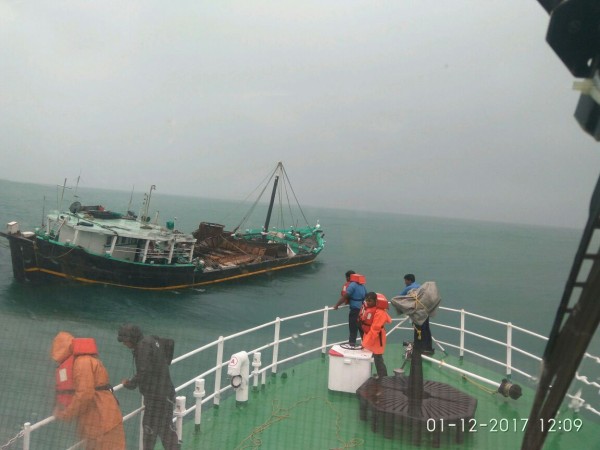 As many as 102 fishermen are still out at sea off the Kerala coast and cannot be contacted or located. Even as search operations are on, Thiruvananthapuram Collector S Vasuki told the media that the fishermen cannot be termed "missing". "They had gone into the sea. They are yet to reach home or they have not been able to contact their relatives here," IANS reported.
Meanwhile, a combined operation of Indian Navy, India Coast Guard and Indian Air Force resumed on Saturday morning. Dramatic rescue video shows the barvery of the armed forces in saving 10-15 stranded fishermen from mid-sea, amidst high tides and wind speeds of over 130 kmph.
The death toll caused by heavy rains in Kerala and Tamil Nadu reached 16 Saturday morning as Cyclone Ockhi battered the southern coastal region of the country, bringing normal life to a standstill.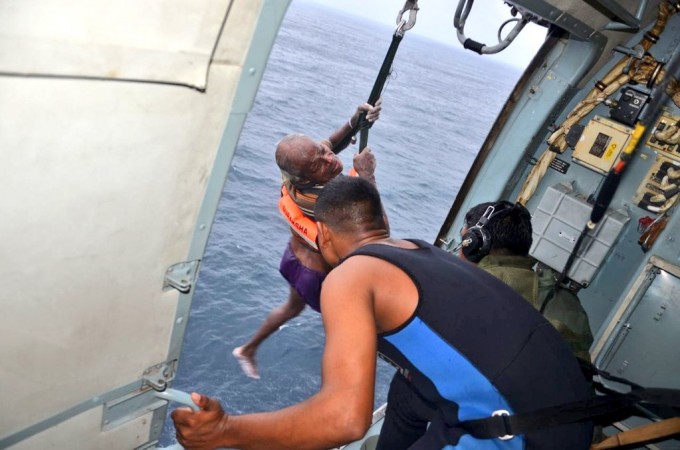 Vasuki added, "The search operations now are aimed towards the Alappuzha area, as the boats would have run out of fuel. They would be drifting according to the wind direction."
On Friday more than 150 fishermen were rescued by the Navy, ICJ and IAF and were shifted to hospitals in Kerala. The India Meteorological Department (IMD) on Saturday maintained their earlier statement and has warned fishermen against venturing into the sea.
However on Saturday many families of fishermen in Kerala's Poonthura, a coastal hamlet near Thiruvananthapuram, blocked traffic as about a dozen fishermen from their village were yet to be traced.
Rainfall along the Kerala coast and Tamil Nadu further intensified on Saturday morning. The Kerala government has already announced supply of food and relief to the affected fishing villages.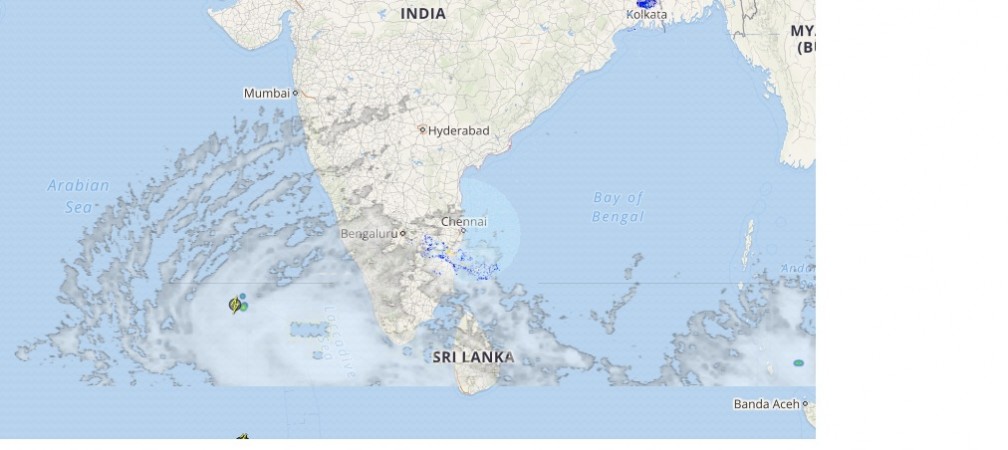 Vasuki added, "We have directed teams of fishermen who have started their own rescue operations that only fishing boats more than 20 metres long are allowed and should not go beyond two nautical miles into the sea."
"They have been asked to inform the Coastal Police of the registration number of their boats going out," she further added.
Media reports said that over 350 people have been resuced in Kerala and over 500 families have been rehabilitated at 30 relief centres. Chief Minister Pinarayi Vijayan has announced an ex-gratia of Rs10 lakh to the families of those killed in rain related incidents.
Meanwhile the latest weather prediction by Skymet for December 2 said that Cyclone Ockhi will move towards west-northwestwards on Saturday and later will recurve in a northeast direction in the next 48 hours, as it dissapates into an intense rain-wind storm. Also the cyclone's eye was recorded to be near Lakshadweep's Kavaratti on Saturday morning.