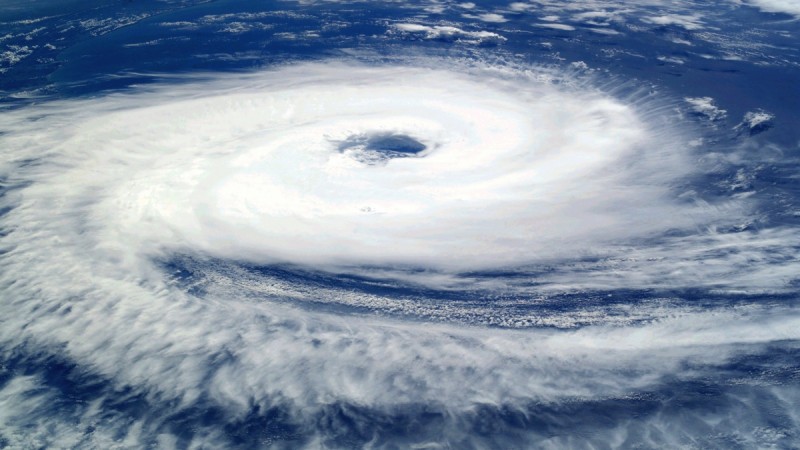 The Tamil Nadu government on Thursday said that cyclone Nada has weakened to a deep depression and is likely to continue weakening over the next 24 hours. Several places in the state will witness light to moderate rainfall while the coastal areas will receive "isolated heavy to very heavy rainfall."
The depression over the southeast Bay of Bengal is likely to intensify and cross the north Tamil Nadu coast between Vedaranniyam and Puducherry, close to Cuddalore, late on December 1 or early December 2.
Heavy rainfall already lashed Chennai on Thursday and is expected to continue throughout the day as Tamil Nadu is on high alert due to the cyclone. Andhra Pradesh is also likely to receive moderate rainfall over the next few days. According to the Met Department, the cyclone is still over 300 kms away from Chennai.
Two ships of the Indian Navy — Shakti and Satpura — have been put on standby ready with divers, doctors, inflatable rubber boats, helicopters, relief material and medical aid, a statement released by the Navy said, adding that they had "assumed a high degree of readiness." They will also take care of humanitarian aid distress relief (HADR), evacuation and logistic support.
Naval aircraft has also been put on standby at Naval Air Stations Rajali and Dega for reconnaissance, rescue, casualty, evacuation and airdrop of relief materials, ANI reported. The Eastern naval Command has been keeping a close watch on the developments while Tamil Nadu flag officer and Puducherry Naval Area is in constant touch with the state administration.
Tamil Nadu Revenue Minister R B Udayakumar on Thursday said that the state administration is prepared to deal with any kind of eventuality caused by the cyclone. Several precautionary measures have been taken and senior bureaucrats are monitoring every district.
"We are continuously monitoring the districts, especially the 13 coastal districts. Our aim is to see no loss of human life," the minister was quoted by the Times of India as saying. Food and water supply has been provided to the relief centres to take care of evacuees from low-lying areas.
The Electricity Board has also deployed a chief engineer-rank officer in each district while the Chennai Corporation has deployed 15 zonal teams led by monitoring officers to oversee the disaster management. Udayakumar has asked people to stay away from disaster areas unless required to assist, the daily reported.
The National Disaster Response Force (NDRF) and the State Disaster Response Force (SDRF) have also been roped in several districts of the state.
"In view of the development of cyclone 'NADA' over Southeast Bay of Bengal, six teams have been prepositioned in coastal areas of Tamil Nadu and Puducherry. Though with gradual weakening of cyclone (NADA), a threat of flooding is unlikely, but our teams have been prepositioned," the NDRF was quoted by ANI as saying.
Revenue Secretary B Chandramohan has urged people to not believe rumours or panic and instead listen to the radio or watch television for weather updates and other advisories and pass them on to others as well. He has also asked people to act promptly if any evacuation takes place.
The state government has also issued an advisory for the public:
Strong winds can break windows and doors and, therefore, should be secured
People in evacuation areas should transfer their valuables to upper floors to minimise flood damage
Keep away from low-lying beaches and other locations that may be swept by high tides
Leave before high ground gets flooded
Pack extra food, especially some that don't require cooking
Store adequate drinking water
Arrange for children and adults requiring special diets
Watch out for snakes/insect bites and carry a stick in rain water
Drive carefully
Cuddalore Collector TP Rajesh said: "We are prepared to deal with the situation. We have identified vulnerable villages, and have kept boats and cyclone shelters ready. We have also kept supplies and schools prepared in case we need to move people. We also have 3000 electric lamp posts ready to restore power supply quickly if there is any disruption."