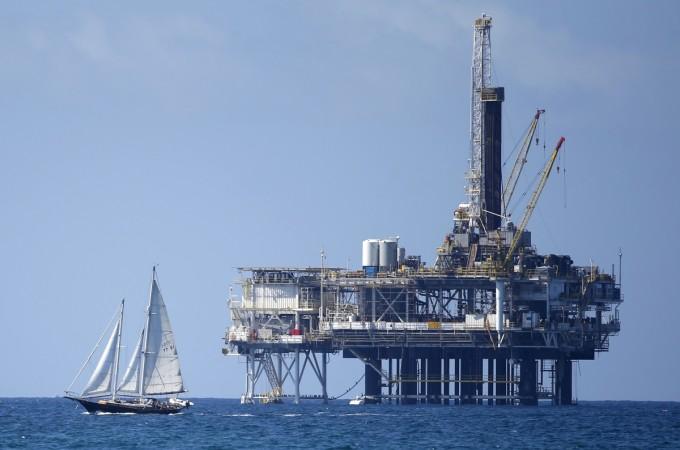 As oil prices continue to tumble southwards, the world is awaiting a "supply cut" decision from the Organization of Petrol Exporting Countries (OPEC), which is poised to meet on Thursday in Vienna, Austria.
A massive oversupply of oil has been plaguing the markets driving down stock prices. Oil prices are below $80 a barrel and gas also trades for under $3 a gallon. Since June this year, prices have slipped 30 percent and the market is oversupplied by about 2 million barrels a day.
Also, America's oil production has improved significantly this year. In fact, the U.S. Energy Information Administration said that the U.S. shale production was expected to grow 12 percent next year, which would drive the world's largest economy to become self-sufficient in oil.
That would hamper OPEC members like Venezuela and Iran immensely. OPEC nations control 80 percent of the world's oil reserves and produce 40 percent of the oil in the world.
Most analysts suggest that the OPEC should announce a scale-back of products in Thursday's meeting.
"The market would question the credibility of OPEC and its influence on global oil markets if there was no cut," Daniel Bathe of Lupus alpha Commodity Invest Fund was quoted by Reuters.
Experts say if the oversupply is not controlled and the OPEC doesn't sanction a cut, prices could spiral down to about $60 a gallon, quickly.
"This is a crucial moment for OPEC and how it's going to deal with short-term glut and whether they can deal with the long-term threat of much greater U.S. oil production. It's a time of testing for OPEC," David Ottaway, a senior scholar at the Wilson Center's Middle East Program, told USA Today.
But an expert told Bloomberg that the OPEC cannot handle the situation alone.
"OPEC can't balance the market alone," Al Attiyah, one of the participants of OPEC's policy meetings from 1992 to 2011, told Bloomberg in a phone interview previously. "This time, Russia, Norway and Mexico must all come to the table. OPEC can make a cut, but what will happen is that non-OPEC supply will continue to grow. Then what will the market do?"
"If OPEC asked me for an advice, I'd tell them, 'Look, you can't do it alone, you need to seek help from non-OPEC producers and make everyone share the responsibility.' Within OPEC there are no eternal friends, nor enemies. There are only shared interests," Al Attiyah explained.
Some say there is a "rift" brewing in the group because while pressure for a cut is high from Venezuela and Iran, the group's biggest producer, Saudi Arabia, is willing to budge only if every region in the group agrees. Analysts say a cut of 1 million to 1.5 million barrels per day would be sufficient to bring the oil market back on track.
"The market really wants to see that OPEC is still functioning ... if there is a small cut, with an accompanying statement of coherence from OPEC that presents a united front, and talks about seeing demand recovery, and some moderation of supply growth, then Brent could move up to $80-$90," Tom Nelson, of Investec Global Energy Fund, was quoted by Reuters.