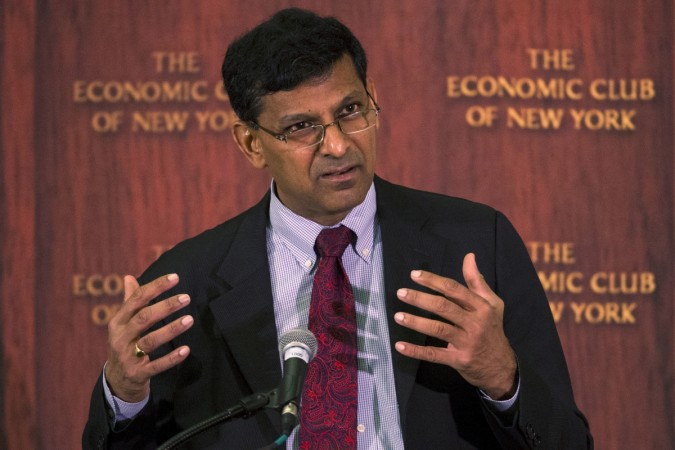 Governor of the Reserve Bank of India Raghuram Rajan, on Tuesday, unveiled the bi-monthly policy. While the policy rates were revealed during a press conference, Rajan said details on whether his term would be extended or not would be announced at an appropriate time. "It would be cruel of me to spoil the fun press is having over my tenure," he said.
He explained that a definitive decision would be made after discussion between the government and the RBI governor, the Financial Express reports.
Rajan's statement comes at a time when the market is buzzing with speculations on whether or not he would get an extension of his term, which comes to an end in September.
BJP MP from Rajya Sabha Subramanian Swamy had written to Prime Minister Narendra Modi seeking removal of Rajan as the RBI governor last month. According to media reports, in his letter Swamy had written: "Governor Rajan is hurting Indian Economy. The concept of containing inflation by raising interest rate is disastrous."
However, Rajan has garnered massive support for the extension of his term from the online community in form of online petitions. As many as 60,000 people want him to be offered an extension. A report by IANS says this is perhaps the first time in history of the Reserve Bank of India that a public petition is being signed on whether or not its governor should be given a second term in office.
The Reserve Bank of India on Tuesday kept its policy interest rate unchanged at 6.5 percent. This signals the likelihood of another cut later this year incase monsoon rains and other factors "dampen" pressure on food prices, Reuters reported.