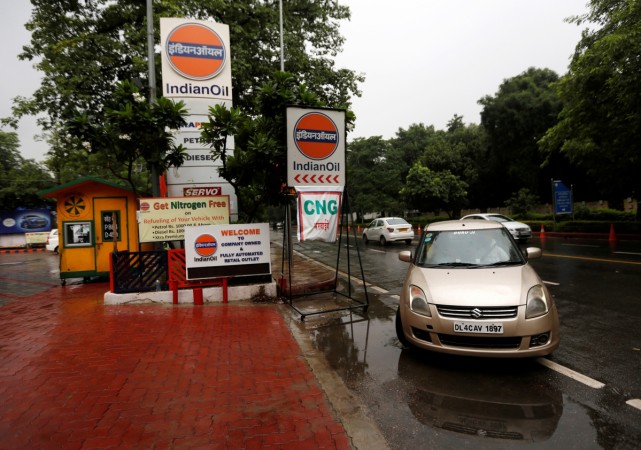 India switched to daily revision of petrol and diesel prices on June 16 to align fuel prices with global crude oil pricing dynamics. It's interesting to note that while global crude oil prices have risen since the middle of June, petrol and diesel prices have not changed much.
The Indian basket of crude oil was $51.60 per barrel on August 8, up 11.88 percent from $46.12 on July 7 and even higher (12.32 percent) from $45.94 per barrel on June 16, the day the daily revision for petrol and diesel prices kicked-in, according to petroleum and natural gas ministry data.
Also read: Daily petrol, diesel prices scheme has a surprise element
In comparison, petrol (non-branded) price in Delhi was Rs 66.81 on August 8, marginally higher from Rs 65.48 on June 16 and falling to Rs 64.11 on July 16, according to updates by state-owned oil marketing company Indian Oil Corporation (IOC).
India is currently the third-largest consumer of crude oil in the world, according to Dharmendra Pradhan, petroleum and natural gas minister. The country's import dependency on crude oil is around 82 percent, according to data released by the Petroleum and Planning Analysis Cell (PPAC).
In value terms, petroleum imports constituted almost 22 percent ($19.6 billion, including crude, petroleum products and LNG) of India's overall imports for the first quarter ended June 2017.
The oil import bill of $69.72 billion (provisional) for 2016-17 was up almost 9 percent from $63.97 billion in the preceding fiscal, according to the ministry's PPAC.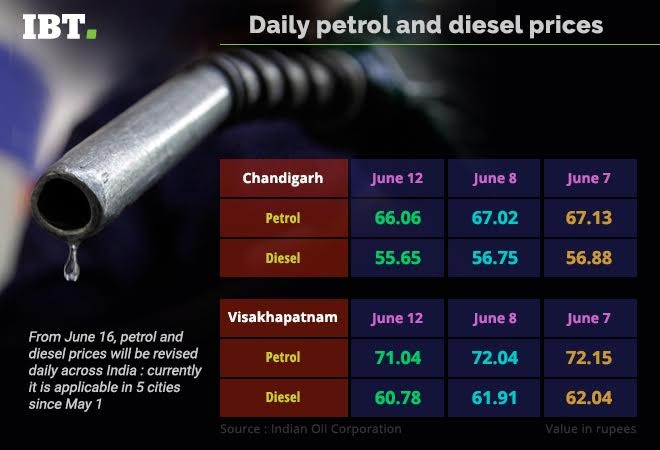 According to the Cell, if crude prices increase by one $/bbl, the net import bill increases by Rs 7,969 crore ($1.23 billion). If exchange rate increases by Re 1 to the US dollar, the net import bill rises by Rs 6,743 crore ($1.03 billion).
Currently, both diesel and petrol are sold through a network of 59,595 retail outlets (as of April 1, 2017), of which 92 percent are owned by state-run companies — IOC, Bharat Petroleum Corporation Ltd. (BPCL) and Hindustan Petroleum Corporation Ltd. (HPCL). Private sector players include Essar Oil, Reliance Industries and Shell.
IOC share price was up 1.94 percent at Rs 420, BPCL was down 0.19 percent to Rs 503 and HPCL was trading 1.35 percent lower at Rs 430 on the BSE at around 12.12 pm on Wednesday.
The BSE Sensex was trading 139 points lower at 31,875 dragged by pharma stocks.