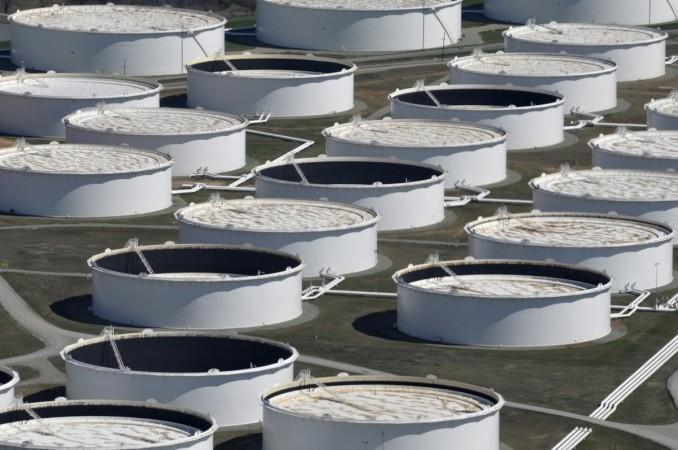 Crude oil prices surged as much as 2 percent after key producer and cartel leader Saudi Arabia threatened to hit back against any sanctions imposed on it over the disappearance of journalist Jamal Khashoggi.
On Monday Brent crude oil rose $1.49 a barrel to $81.92 but slipped marginally later on. "Growing tensions over the disappearance of journalist Jamal Khashoggi at the Saudi consulate in Istanbul has proved supportive for oil prices," ING commodities strategist Warren Patterson told Reuters.
The spike in prices came a day after Saudi Arabia took an aggressive stance in the face of increasing global alienation. Saying that it has an "influential and vital role in the global economy," Riyadh reaffirmed its intention to fight back against sanction, but stopped short of saying that it would use crude prices as a bargaining chip or political weapon.
The price trend reversal in crude comes at a time when the market had begun showing signs of softening. According to OilPrice.com, the crude market had dropped to a first weekly loss in a while.
The Saudi escalation came after US President Donald Trump said "severe punishment" would be meted out to Saudi Arabia if it was roved that Riyadh had a role in the killing of Khashoggi. Saudi Arabia said on Sunday it reserves the right to retaliate against any sanctions.
"This has raised concerns that the Saudis may use oil as a tool for retaliation if any sanctions or other action is taken against it," Patterson added.
According to Bloomberg, a prominent Saudi personality wrote in an article that a US sanction against Saudi Arabia could see oil prices jumping to $200 a barrel.
According to the report, Turki Al Dakhil, the chief of the Saudi state-owned Arabiya news network, added that US sanctions against Riyadh could wreak havoc on the global economy. However, a senior adviser to the Saudi embassy in Washington clarified that the Turki did not represent the Saudi leadership.
Destabilizing for global markets
Meanwhile a Singapore-based analyst warned that a possible Saudi retaliation against any sanction would spell "a calamity in Asia,"
"This would be so destabilizing for global markets that it would make the current trade tensions between the U.S. and China look like a game of Axis & Allies," said Stephen Innes, head of Asia Pacific trading at Oanda Corp.
The latest jolt to the crude market comes in the wake of the mysterious disappearance of Saudi journalist Jamal Khashoggi at the Saudi consulate in Istanbul last week.
Khashoggi, 59, was the most powerful journalist in Saudi Arabia at one point of time and was very close to the ruling family. He did not emerge out of the consulate building after going there on October 2 to sort out paper work related to his marriage.
Sources in Turkey said the next day he might have been killed in the consulate. Saudi Arabia denied all accusations, insisting that Khashoggi left the consulate shortly after he arrived. More revelations by Turkey showed a 15-member Saudi hit squad had arrived in Istanbul the day Khashoggi vanished.