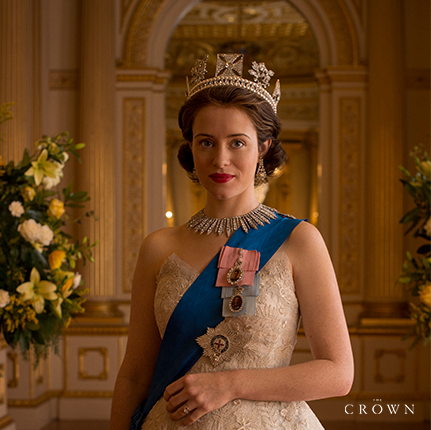 Unlike the first season, The Crown Season 2 has received a few mixed reviews from the critics across the world.
Apart from Claire Foy's outstanding performance as Queen Elizabeth II, it is just a "patchy follow-up" of the first season, noted Metro.
Also read: Watch The Crown Season 2 trailer: How did Queen handle a fragile monarchy?
While most of the critics have given a big thumbs up to the second season of the Netflix royal drama, IndieWire's Ben Travers wrote: "In a darker second season about the most personal problems of Queen Elizabeth's life, [The Crown's] voiceless neutrality breeds an even colder, more distant, and altogether less engaging set of historical accounts."
Check out what critics' said about Crown Season 2
Variety
"The Crown" is executed so well — from the magnificent locations and historical table-setting to the fantastic, scintillating lead performance by Foy — this well-trodden material is turned into a rich and compulsively watchable narrative about history, celebrity, and the inescapable difficulties of being a person."
Entertainment Weekly
"Peter Morgan's creation works so well as a whole because it's consistently well written and lushly filmed – so lush it almost shames a small screen – but its greatest strength once again is in the casting."
Metro
"The Crown's second season therefore might lack the strong narrative thrust of the first, but there's enough excellent moments to keep anticipation high for a third, hopefully refreshed, outing."
Collider
"Like its first season, each new episode makes its mark and tells its own complete story, all while staying linked to Elizabeth's journey as a monarch, mother, and wife. It's another exceptionally strong season of television, full of compelling drama and sweeping grandeur."
The Hollywood Reporter
"There is no question that Elizabeth, played with perfectly regal inscrutability by Claire Foy, is often a secondary character this season. Because Foy is so excellent, her occasional shift to the background over these 10 episodes is a loss, but doesn't wholly detract from Morgan's nuanced exploration of the paradoxically potent impotence of British royalty in the 20th century."
Hindustan Times
"...what makes The Crown so addictive – and you'll all be pleased to know, this is something that it does even better in Season 2 – is its seemingly effortless ability to tear away the ornate façade that these people shroud themselves in, and to portray them as just that: people. Like you or I, forced to contend with problems that hound us all – jealousy, betrayal, doubt, ambition – themes as old as storytelling itself, and ideas that we can all relate to."
The Crown Season 2 will arrive on Netflix on December 8, 2017.