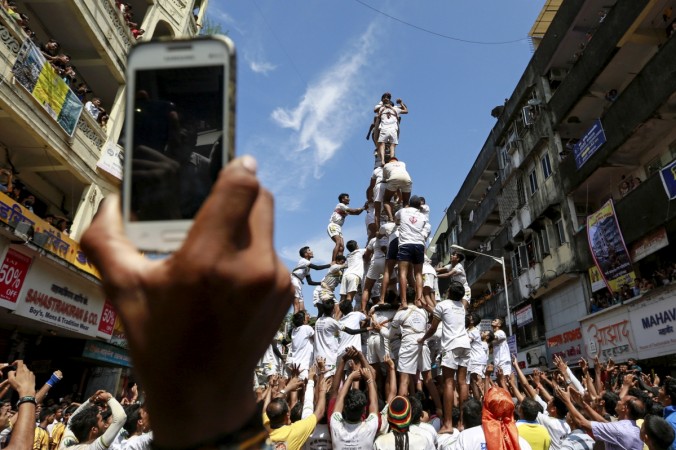 The battle for the airwaves is stepping up once more. Telecom regulator Trai (Telecom Regulatory Authority of India)'s long running fracas with telecom operators opens up a new front. The latest brawl does not sprout from the usual bones of contention – spectrum pricing, license fee and auctioneering issues, last-mile access, or battling intense competition from newbie Reliance Jio.
The telecom industry at large, which is grappling with a phalanx of operational issues, is considerably riled over TRAI paring down Interconnect Usage Charge (IUC) from 14 paise per minute to 6 paise per minute.
As things stand, the industry has flagged high levies like licence fee and the new Goods and Services Tax (GST) as big constraints in the face of revenue pressures and high taxation rates in the range of 29-32 per cent. Acquiring spectrum continues to be prohibitively expensive, while the prolonged tariff wars have led to margin erosions spurred by competitive discounting and price cuts between telecoms.
The industry can't be faulted too vigorously for believing that Trai, for many years, has been hell-bent on reducing IUC charges at the expense of their revenues. IUC has undergone successive smackdowns since its introduction in 2004 at 30 paise per minute. The regulation was amended in 2015 to fix it at 14 paise per minute.
The 57 percent IUC reduction, which Trai announced in its 60-page regulation document, is the steepest drop till date. IUC are charges paid by operator companies for voice calls terminating from a different operator's network.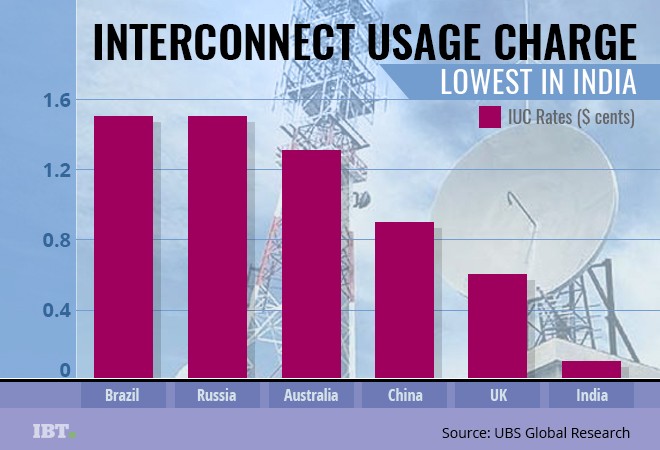 The unkindest cut of all?
Trai Chairman R S Sharma has accused detractors of being "unfair", hurtful and indulging in plain "mudslinging".
The old telecom operators like Bharti Airtel, Vodafone and Idea have panned the decision which is effective October 1, while Sharma's predecessor Rahul Khullar has said that Trai is giving billionaire Mukesh Ambani's telecom venture Reliance Jio a clear business edge over the competition.
While Sharma contends that the move will help compute cost of handling calls in a transparent manner, the transparency of the move is in question since there are domestic factors to be considered and the timing of the move for an industry in crisis.
IUC had a contentious birth in India. The regulation was released in 2003 and introduced in 2004 at 30 paise, before being slashed to 20 paise in 2009. The telecoms fought a pitched legal battle with Trai every inch of the way to get it implemented in 2010.
TRAI has proposed phasing out the IUC by 2020. This is another blow for industry players, as India has one of the lowest IUC rates in the world (see chart above). Globally, IUC rates continue to be gradually phased out.
The IUC move to rationalise IUC charges is expected to adversely impact established players like Bharti Airtel and Idea Cellular. What this means is that these companies would no longer be able to enjoy additional revenues from having a large subscriber base, thereby impacting their profitability and debt servicing capability.
Inbuilt advantages for Jio
At the same time, this development would entail significant cost savings for relatively new entrant Reliance Jio, which has brought down operating expenses by employing the latest packet switching technologies. For Jio, unlike its industry peers, terminating packet data or voice calls comes at much lesser costs than terminating calls which employ traditional circuit switching.
That helps Trai's intentions of persuading telecom players to switch their operations to the latest technology platforms. But it doesn't help the regulator's plan of preventing market growth being frizzed due to excessive profiteering by one or two major players.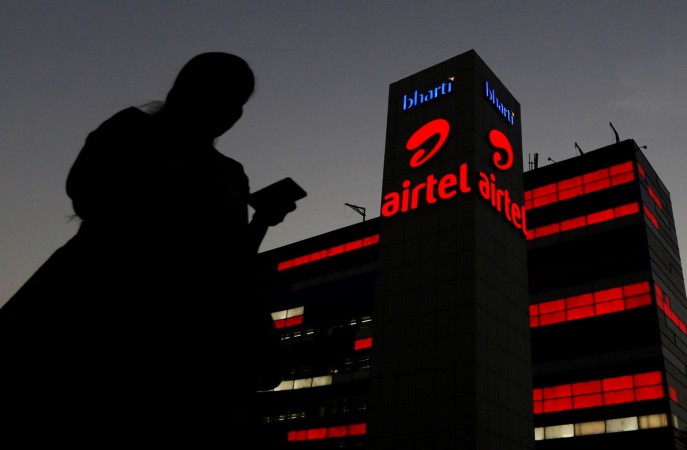 Reliance Jio is small worries for Trai at the moment. But misgivings about Jio in the industry would deepen if Jio passes on its savings on IUC charges to subscribers – that would lead to further pressures on the bottomlines of established telecom companies. The estimated industry debt to banks is currently around Rs 4 lakh crore, and some operators are teetering on the brink of bankruptcy or total closure.
Public sector lender State Bank of India, which is staring at the biggest loan default trap among all banks, is in the forefront when it comes to urging caution on lending to the telecom industry. The bank is aware that extra provisioning into the next two quarters is no quickfix to the inbred snafus plaguing the telecom sector.
On the whole, a big hobble
In July this year, Sunil Dutt, President of Reliance Jio Infocomm, had said that India has increased its mobile data consumption by six times after Jio made an entry into the market.
Jio's ongoing plans to launch a 4G phone at competitive rates – it has started the second round of pre-bookings for the 4G Volte subscription-based device -- have sent the competition into a huddle. An affordable 4G phone would help Jio capture a large chunk of subscribers who use plain vanilla phones. This could intensify competition and put pressure on the profitability of telecom companies, thereby aggravating the stressed loan crisis currently gripping the banking industry.
Tariffs have already scraped the bottom of the barrel and hit telecom bottomlines. Telecom players had pressed Trai to maintain status quo on the IUC charges, which the regulator lent a deaf ear to.
For incumbent operators, the charge they collect for allowing a call from a rival network to terminate on their users forms 9 to 15 per cent of their consolidated revenues.
Trai's plan to slash the IUC by more than half to 6 paise per minute and abolish it for all local calls from 2020 is clearly based on the method of tracking the subset of incremental costs to arrive at the IUC charge as done globally. But charges of blindsiding by incumbent telecom players, who see the IUC reduction translating into a deficit of around Rs 5,000 crore, cannot be conveniently ignored.