Cristiano Ronaldo returned to England earlier this week and spent over £27,000 at a bar before heading on to watch a match of the ATP World Tour Finals.
Ronaldo had come to London to watch Novak Djokovic take on John Isner but the real incident of the evening took place even before the Juventus star had reached the O2 Arena.
In the British capital with his girlfriend Georgina Rodriguez and eight-year-old Cristiano Ronaldo Jr., the Portuguese popped into celebrity hotspot, Scott's in Mayfair and ordered a £18,000 bottle of Richebourg Grand Cru – the world's most expensive wine.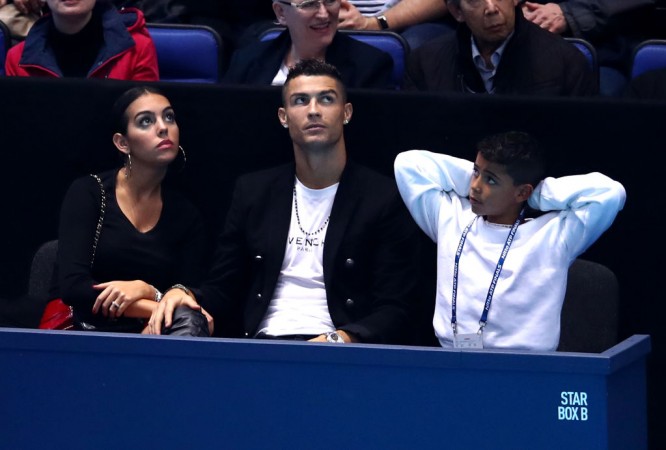 The vintage, from France's Burgundy region, is so rare it is not on the menu or offered to regular well-heeled guests.
Next up, Ronaldo ordered a 1982 Pomerol Petrus, priced at £9,000.
"His group were in and out of Scott's in little over 15 minutes. They hadn't booked and just rocked up and sat at the bar," The Sun quoted an unnamed source as saying.
"They had about a glass and a half of wine each before rushing off to watch some tennis. They didn't even finish the second bottle.
"But the bill was £27,000. It was just small change to Ronaldo – he didn't blink an eye. It was the talk of the restaurant all night."
Although Ronaldo has historically never required an invitation to be flamboyant, it is believed his 15-minute splurge was a celebratory gesture on the occasion of his youngest daughter's first birthday.
Ronaldo not only spent £27,000 (over 25 lakhs in Indian Rupees) to mark his daughter, Alana Martina's birthday but also took to social media to post a sweet message.
Ronaldo is currently not a part of the Portuguese national squad as he undergoes investigation for a rape he allegedly committed in 2009.