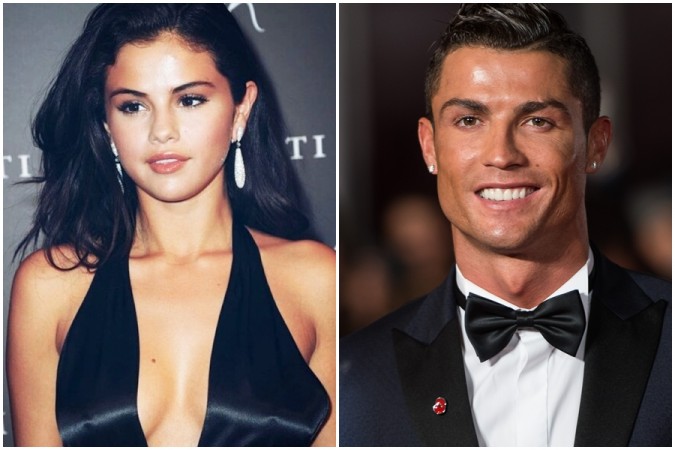 Cristiano Ronaldo took over Selena Gomez's title as the most followed person on Instagram, but the pop singer is not disheartened by the news.
The 'Bad Liar' singer isn't taking the news to heart and is okay about being replaced because she wants a break from all of it.
A source close to the singer told HollywoodLife, "She had a good laugh when she learned that she lost her crown to him, especially since she has been taking a detox break from social media. So it is not surprising to her at all and really does not bother her one bit."
Ronaldo, 33, has a huge number of followers on Instagram and he has been in close counters with Selena for the 'most followed person" spot. Selena can see why the Portuguese soccer player has so many followers, "Selena thinks Cristiano is really cute so she understands why so many people love him," the source added.
The 'Heart Wants What It Wants' singer held on to the title for about two years. She currently has 144, 312,745 followers, whereas Ronaldo crossed this with a close margin of 144,320,746 followers. Selena first won this title in 2016 after she dethroned Taylor Swift.
Selena isn't bothered by this news as she has been avoiding social media for quite some time. In an interview with ELLE, Selena said, she's "not on the internet" these days. "I haven't been on the internet in months. I don't have my password for Instagram. I have no apps on my phone, no photo editing apps," Selena concluded.
A few days after the interview, she took to Instagram to reveal that she will be taking a break from all social media platforms again. "As much as I am grateful for the voice that social media gives each of us, I am equally grateful to be able to step back and live my life present to the moment I have been given. Kindness and encouragement only for a bit! Just remember- negative comments can hurt anybody's feelings. Obvi," she wrote.