Criminal Minds, the tvN crime thriller series, will be back with episode 13 next Wednesday, September 6, at 10.50pm KST. This chapter will probably revolve around Nadle river case and the involvement of Kim Hyun Joon in it.
The NCI profiler is one of the suspects in the mysterious murder case. The victim was his girlfriend and his family had to suffer a lot because of it. The second generation police officer and his brother were interrogated by the police several times.
Once again, the NCI profiler will probably have to go through all those things as the promo hints at troubled moments for him. "You must see this Kim Hyun Jun got arrested as a murder suspect," Yoo Min Young, the media liaison officer, informs her team members.
Also read School 2017 episodes 15, 16 (finale) preview
It has already been revealed in the previous episodes that serial killer Kim Yong Cheol, who is popularly known as The Reaper, is involved in the mysterious murder case. For a while, he has been targeting the people close to the victim and one of them is NCI agent and behaviour analyst, Ha Sun Woo. Will she help her colleague to prove his innocence?
A section of fans believe that The Reaper might have set a trap for Kim Hyun Joon to get him arrested. "What happened? They arrest him ... may be reaper did something to trap hyun joon?" stated a viewer.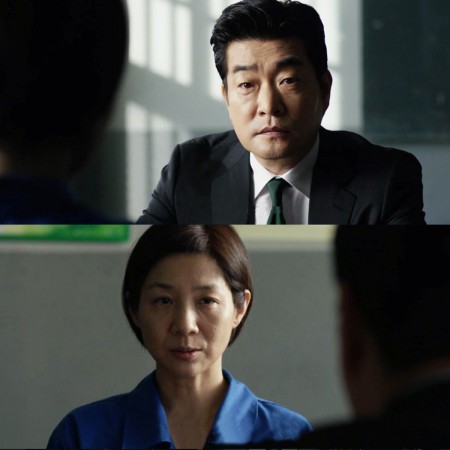 Meanwhile, NCI team might not succeed in suspending the execution of Ahn Yeo Jin. The video features a conversation between Kang Ki Hyung and the prisoner. When the veteran NCI profiler informs the culprit, "I can't let someone die for the crime she did not commit", she asks him, "If you have to live your life as the son of a serial killer what choice would you make?"
The footage then hints at the demise of Ahn Yeo Jin, probably because the NCI team fail to prove the identity of her son Si On. The clip shows tech analyst Nana Hwang informing her colleagues, "It says the child's name is Richard Ahn."
To find out what lies ahead for the highly trained profilers, watch Criminal Minds episode 13 next Wednesday at 10.50 pm KST. In the meantime, you can catch up with the first 12 episodes online here.
Watch the trailer below: