After India head coach Ravi Shastri said that he has put in a request with the BCCI to organise more practice matches before the Australian Test series, Cricket Australia has now reacted positively to the suggestion.
Apparently, Shastri wanted more practice games before the Test series commences in Australia in a bid to get acclimatised to the conditions a lot better. India came under heavy criticism for not taking part in enough practice games with county sides before the England Test series.
Hence, the head coach now believes his team would be better prepared if they play more red ball cricket before the first Test begins in Adelaide on December 6.
'Haven't received any formal notification'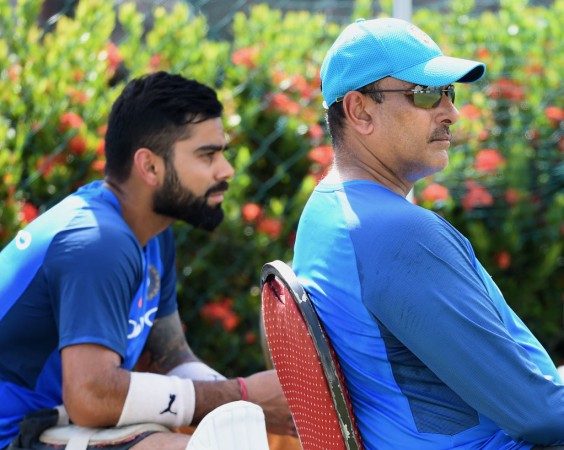 "We are happy to discuss options with the BCCI, but we have not received any formal notification to increase the number of tour matches prior to their series commencing in Australia," a Cricket Australia spokesperson was quoted as saying by ESPNCricinfo.
"Absolutely not. Why would we be? You can only see the results (in the England Tests). Every time after the second Test we have improved. You can still get better. But why can't we be in that position in the first Test match?" he added.
However, captain Virat Kohli had an entirely different take on the issue of practice games. India had shortened their game against Essex to three days citing problems with the outfield before the Test series.
"Lot of people talk about tour games but where are those tour games happening and against what quality of bowling are very important questions to be asked," Kohli said in an interview with Michael Holding after the fourth Test.
"Because if you don't get the preparation you need before a Test series, then it is actually not utilised well. Time is not utilised well if you don't get the quality of opposition that you will face in Test cricket," he further added.
MSK Prasad, chairman of selectors, has also said that they are looking to give more opportunities to Test specialists to acclimatise to the conditions far better before the Australian series. At a time when schedules are jam-packed, how the BCCI and CA manage to carve out time for practice matches remains to be seen.