India captain Virat Kohli has said he isn't particular about raking up numbers during his career but is focussed on contributing to the team's cause and play the sport with the right attitude.
Kohli, in an interview with West Indies great Michael Holding for Sky Sports, pointed out how Sir Vivian Richards wasn't known for statistics but for the way he had inspired a generation of cricketers with his charisma and attitude.
The 29-year-old, considered one of the greatest batsmen of this generation, insisted that he is keen on "being happy with life" and "doing the right things" as he believes such attributes help him be more confident on the field.
"I don't play for people, I don't play for perceptions, I don't play for reputation; I only play to make the team win and that's why I started playing the sport," Kohli said.
"I didn't start the sport to have numbers because they are inconsequential; people only remember your attitude and what you brought onto the field.
"If you talk about your side, which dominated, no one sits and talks about the great Sir Viv Richards' average. They talk about his attitude, the charisma he brought onto the field and how he inspired people."
"So I see this as a greater responsibility to be put in the position I am by that power (divine power) to be able to inspire people and for that I need to do the right thing from morning to night."
Only recently Holding himself had likened Kohli to Richards, the gum-chewing West Indies superstar, who apart from having phenomenal numbers was celebrated for the fearless and free-spirited way with which he had played the sport.
"He's a great player, he is confident, he believes in himself. He reminds me a lot of Viv Richards, his belief, on top of skill, with great temperament. He has all of those things," Holding had said.
Willing to accept my mistakes even in the best of times: Kohli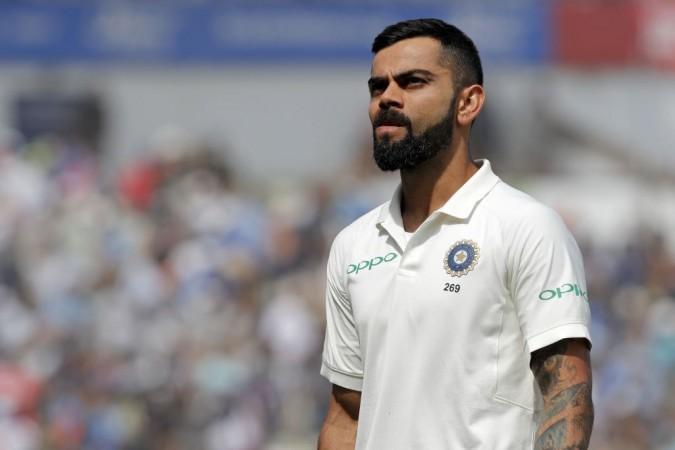 Meanwhile, Kohli also added he isn't concerned about the number of runs he has scored in the ongoing series but only the missed opportunities.
The in-form batsman insisted that he wants to keep thinking about them so that he wouldn't repeat the same mistake when he finds himself in a similar situation in the future.
The India skipper is on top of the batting charts in the ongoing five-Test series with 544 runs -- 273 runs more than second-placed Jos Buttler of England.
Kohli had an opportunity to take India past the finish line in the first Test in Birmingham but his dismissal (on 51) proved decisive as India fell short of a 193-run target by 31 runs on the fourth day.
In Southampton, Kohli and Pujara had stitched a 92-run stand when the former got out playing a loose shot. Once again, the dismissal proved costly as India went from being 142 for 2 to 195 for 8.
"The two things I can think of second innings in Birmingham and the first innings at Southampton. I am not thinking about anything else because as I said the numbers don't matter to me," Kohli said.
"I didn't come here to prove anything to anyone which I already mentioned. The key was to make the team win. Twice I was in a position where I know I could have contributed.
"I think about these things because when I am in this position again, I don't make the same mistakes again and take the team past the line.
"I am willing to accept my mistakes even in the best of times so that I keep improving and not fall behind at any stage. It's very important my mindset stays good because I have to lead from the front. If I am not clear in what I am doing, then it doesn't help."