Manchester United manager Jose Mourinho asked for four signings from the club board, at the start of the summer transfer window this year. Although Zlatan Ibrahimovic makes up as the fourth signing, practically, the Red Devils have only managed to sign just three fresh players so far.
The pursuit of Ivan Perisic proved futile, but never say never. United are legit contenders for the Premier League title this season, so you cannot rule out the possibility of the Glazers and Ed Woodward unanimously agreeing to order Mourinho to make that one last signing on the transfer deadline day, this Thursday August 31.
According to several reports lately, sensational developments could yet happen. Remember, any upcoming signing needs to be completed by 11 pm BST on Thursday.
Let's look at how the business conducted by Manchester United this summer...
Manchester United's top summer signings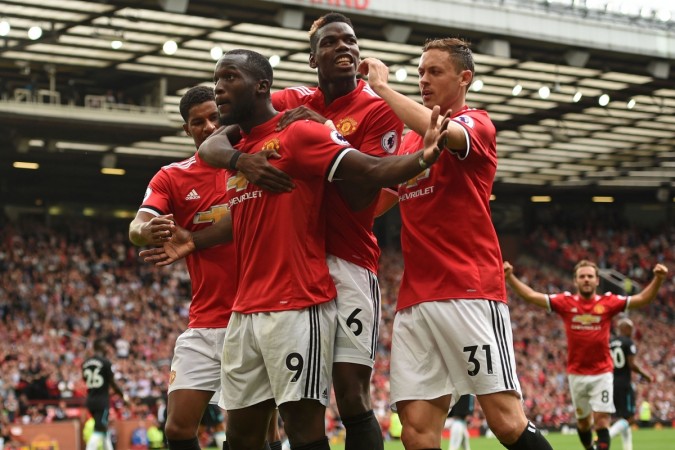 Romelu Lukaku
The Belgian striker was snapped up by Mourinho for a reported fee in the region of £75m and boy, the former Chelsea striker has been impressive so far! Never mind the penalty miss against Leicester City last weekend, Lukaku has adjusted life at United pretty fast, linking up easily with Henrikh Mkhitaryan and Paul Pogba.
Lukaku played full 90 minutes in all three Premier League matches for United so far, scoring three times.
Nemanja Matic
If Mourinho has one skill which not many football managers in the world possess, it is the trait of identifying his best possible former players and giving them the platform to shine again. Matic has been absolutely superb for Manchester United since making his £40m move.
The Serbian defensive midfielder can easily fill up the void that will be left by Michael Carrick, at the end of the 2017-18 season. Matic, too, has played 90 minutes in each of the three Premier League matches for United so far and has already formed a lethal partnership with Paul Pogba at the heart of midfield.
Victor Lindelof
Out of the three new signings this summer, Lindelof may have been the least impressive one. The £31m rated defender, who was signed from Benfica, is yet to feature in any of United's Premier League matches this season.
Many hoped that Lindelof would immediately find a berth alongside Eric Bailly in the starting 11, but it is Phil Jones who has won the race for that position. Nevertheless, Lindelof possibly needs a bit more of time to adjust to the conditions and obviously, the 23-year-old provides a great hope for the future as well as increases the depth of the squad.
Manchester United's transfer targets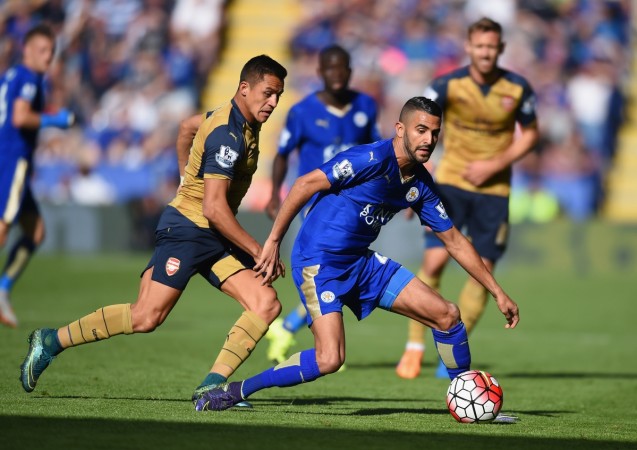 Gareth Bale
With the transfer deadline day just hours away, expect United to pull off a sensational coup of sorts. Bale, targetted by Man Utd for several seasons, is once again back to dominating the headlines. To be honest, the Welshman has struggled to find his mojo at Real Madrid lately. Even the fans kind of prefer the highly-rated star Marco Asensio over him.
Now with the English Premier League giants reportedly bidding £97m to sign him, just hours back, we can very well say that a last-minute drama has just begun.
Riyad Mahrez
Leicester City, to be honest, are in deep trouble now with the transfer deadline fast approaching. According to latest reports on Wednesday, Danny Drinkwater has submitted a transfer request possibly to move to Chelsea, while Mourinho has surprisingly turned attention to another of the Foxes' biggest stars, Riyad Mahrez.
Even before Drinkwater, Mahrez submitted a transfer request to Leicester. The Algerian has been eyed by Arsenal, AS Roma and a host of other European giants, but is he actually moving out? United board has reportedly said no to Mourinho, who looks very keen to snap Mahrez up as well.
Alexis Sanchez
Now, this is a revelation of sorts. Sanchez, who doesn't look comfortable at all at Arsenal at the moment, has turned out to be United's last-minute transfer target.
Get set for another mega showdown between Manchester City and Manchester United now. The Citizens are reportedly ready to offer cash as well as Raheem Sterling to Arsenal to sign Sanchez. That itself is a huge intent from Pep Guardiola. However, with the latest interest coming from Mourinho, the Alexis Sanchez transfer saga gets very interesting.
Latest reports are even claiming that Sanchez's representatives have contacted Mourinho over the possibility of the signing.