It's not been a very bad transfer window so far for Chelsea this summer, but coach Antonio Conte knows that there's still more left to be done. The defending English Premier League champions have splashed the cash on Alvaro Morata this summer, but is he Diego Costa's replacement or just a super-sub?
That brings us to the question if Costa is ever playing in a Chelsea jersey again, despite not being released by the English club nor being signed by any other club, including Atletico Madrid.
Two days to go until the summer transfer deadline day 2017. Can the Italian tactician gets the expectations ticked off by 11 pm BST on August 31? That remains to be seen.
Let's look at how the club has conducted business so far and what's left to be done...
Chelsea's top summer signings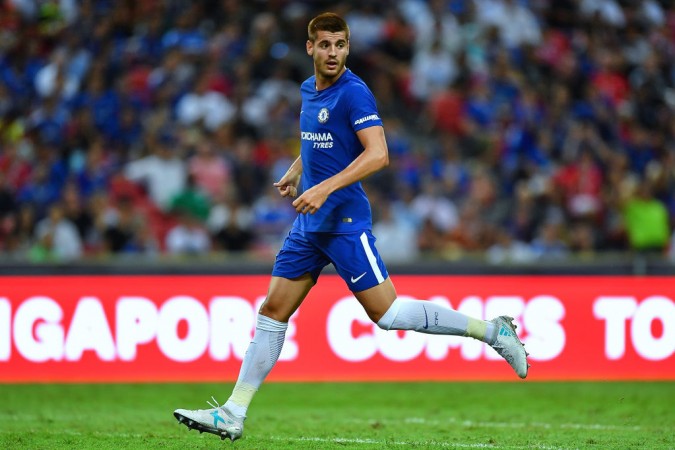 Alvaro Morata - The Blues splashed the cash this summer on Real Madrid's super-sub Morata, paying him a total of £58million to snap up the Spaniard, who has never completed 90 minutes of play in any of the three Premier League matches he been a part of, so far.
Morata may not be Costa's ideal successor at Chelsea but the Spaniard has been quite impressive so far, after bagging two goals and two assists from those three games.
Now, with Michy Batshuayi showcasing a devastating form in Chelsea's preseason matches, it won't be a bad move in giving the Belgian the role of a super-sub, while Morata getting to feature as the lone centre-forward, right from the start.
Tiemoué Bakayoko - French side Monaco have already been in danger of losing out their star players to the European heavyweights this season and that is what exactly happened. Chelsea paid around £40million to snap up the French midfielder.
France have had a history of producing star defensive midfielders, and in Bakayoko, Chelsea have made an impressive investment with the future in sight. Coming at the back of a knee operation, the 23-year-old has clocked up a total of 105 minutes of play from two Premier League games this season (as on August 29).
Antonio Rüdiger - The departure of John Terry prompted Conte to look forward to the transfer market and find a defender. Chelsea zeroed in on the lanky German center-back Rudiger.
Snapped up for £29million from AS Roma, Rudiger has been expected to the starting lineup immediately, as was expected. He has played 90 minutes of the match for Chelsea in each of the three matches and looks set to take stamp his authority in the centre-back position.
Chelsea's transfer targets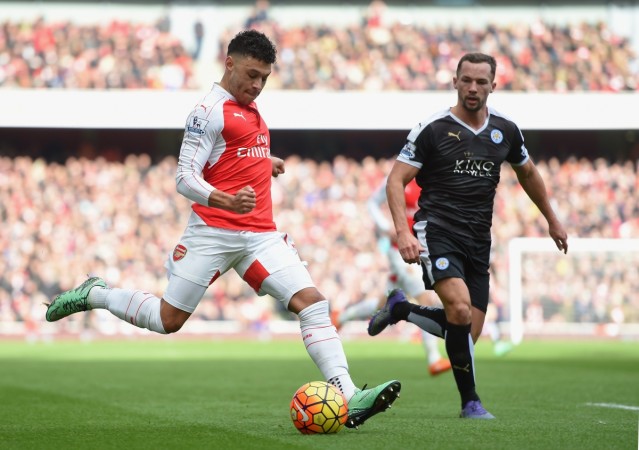 Alex Oxlade-Chamberlain - The Arsenal attacking midfielder could well prepare himself for a barrage of boos when he makes his return to the Emirates as a Chelsea player. With the transfer deadline day approaching, several reports are surfacing that the Blues have agreed a fee with the Gunners over the transfer of the England international.
The midfielder could increase the depth of the Chelsea squad once he makes the move and he is also set to earn a huge load of wages. The Daily Star has revealed that his possible £220,000-a-week wage structure will overtake the financial packages of Eden Hazard and Alvaro Morata.
Danny Drinkwater - Conte is not too sure if Bakayoko can be an immediate replacement for Nemanja Matic at the holding midfield role. Leicester City midfield maestro, Drinkwater, for one, has what it takes to become a tough defensive midfielder.
According to latest reports, after several rounds of bidding, the Blues seems to have finally agreed upon a £28million fee with Leicester for the transfer of the England footballer.
Ross Barkley - Wantaway Everton attacking midfielder Barkley could provide cover to the Chelsea side as Eden Hazard recuperates from his injury, in the sidelines. Barkley is yet to feature in the Premier League this season as he, too, spends time in the sidelines owing to a hamstring injury.
Nevertheless, if Conte does manage to sign him after beating the fierce competition from Tottenham Hotspur for the player, Chelsea would be making yet another quality signing. Question now is, can they.