There seems to be a conflict between Manchester United board and manager Jose Mourinho regarding the transfer of Riyad Mahrez. With the disagreement taking shape, and the transfer window set to be closed on Thursday, the deal has become problematic.
Mourinho has been on the lookout for a quality player, most preferably a winger in the transfer market, but he has not been able to sign a player of his choice.
Inter Milan's Ivan Perisic was his top target, but the deal has not gone through and one does not see it happening after reports suggest that the player is happy at his club. The Red Devils have also been linked to Real Madrid's Gareth Bale, which looks improbable.
But to be fair, Mahrez to United looks sensible.
Mahrez might have been playing for Leicester City, but he has already let the club know his ambitions of moving to a bigger club, by handing a transfer request weeks ago. With Mourinho showing interest, and a club like Manchester calling, the Algerian, who can play in various attacking positions, would love a United Move.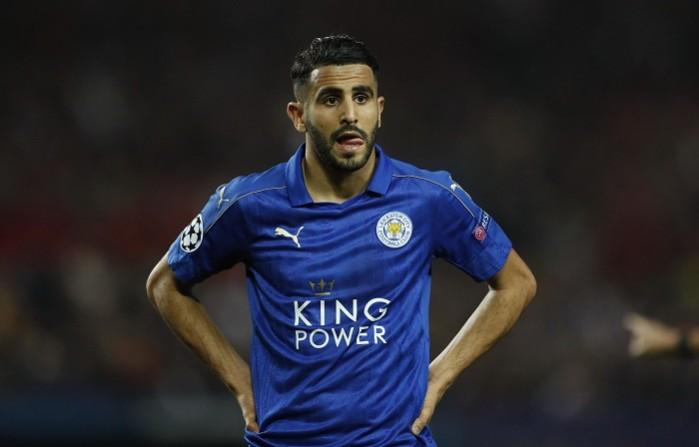 Even if Mahrez wants that move, Mourinho needs to sit down and talk with the Manchester United board and explain to them, about how the Algerian can strengthen the side. However, time is running out. As per French TV station SFR, the board is not convinced about Mahrez's inclusion in the squad.
Mourinho has been quite open and has talked about bringing in four quality players in the summer. As of now, 75 percent of the job has been done with the inclusion of Romelu Lukaku, Nemanja Matic, and Victor Lindelof, with the first two having already proved to be instrumental in their first three Premier League matches.
With Manchester United set to play in the Champions League, Mourinho wants to add further quality to his squad when he goes up against the best clubs in Europe.
The transfer window always gets frantic in the last two days and especially the transfer deadline day, which makes it even more interesting. United fans still remain positive about the fourth signing, but who will it be?