Recently, a leaked image of a mysterious Vivo phone with almost no bezels cropped up on Chinese social media site Weibo. That same phone has come up online once again, this time showing its all-screen design in full glory. The new photo does lend some more credibility to the almost 100 percent screen-to-body ratio of the device.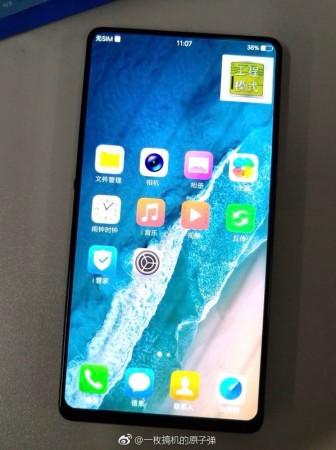 Needless to say, this device has got to be the best bezel-less design we've seen so far in a smartphone, and it could probably be the world's first truly bezel-less smartphone.
Take a look at the pictures and you'll see what we mean.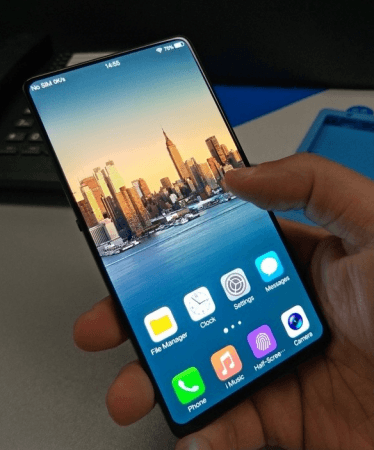 At first glance, the mysterious Vivo phone looks like an iPhone X without the notch, but on closer observation, the yet-unnamed smartphone appears to have even slimmer bezels. The top bezel and the bezels at the sides are super slim, perhaps the slimmest we've seen so far. The bottom bezel, which is slightly larger, isn't too big either.
Looking at the device, it's difficult to guess where the company could have incorporated the selfie camera, ambient light sensor, and the earpiece. And though the handset is shown face first, we can guess that it will be quite slim as well.
Judging by the picture, we can guess that the handset could be sporting a 6-inch or 6.43-inch FHD+ resolution display like the Vivo X20 or X20 Plus.
And since vivo has already implemented a fingerprint scanner under the screen with the Vivo X20 Plus UD, it is safe to assume that this phone will feature the same technology as well.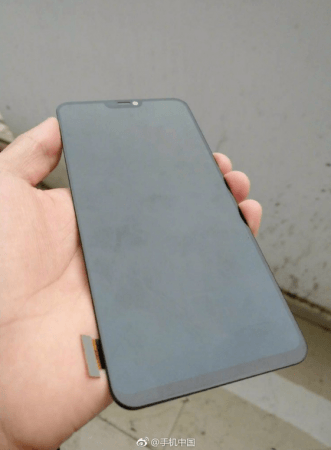 That said, no other details of the unspecified vivo smartphone are available at the moment. However, some sources suggest that this could be the Vivo X30, but a recently leaked picture (see above) of the yet-to-be-announced X30 shows the display panel would have a notch like the iPhone X.
So, the phone in question could be vivo's ultimate flagship – Vivo Xplay7, a phone that is said to bring in a host of industry-first features like 10GB of RAM and 512GB of internal storage.
Meanwhile, a few days ago, the purported specs of what is said to be the Vivo xplay7 were leaked and they suggest the phone will come with a 4K resolution screen, Snapdragon 845 chipset and either 256 or 512GB or storage. The Xplay7 will also feature the in-display fingerprint scanner technology.
Source: Gizmo China