Smartphones with full-screen 18:9 displays ruled the roost last year. What started as a trend in the higher dominions of the smartphone world found acceptance even in the lower mid-range phones.
With budget smartphones like Xiaomi Redmi 5 and Honor 9 Lite sporting 18;9 displays, the trend has been growing so much on us that a simple screen does not seem to satisfy us any more.
Now that full-screen displays have almost become a standard affair, the industry seems to be moving towards bendable displays.
China's ZTE recently launched what could supposedly be the world's first foldable smartphone — ZTE Axon M — and Samsung, too, is reportedly working on a similar device called the Galaxy X.
Now, it seems Oppo might enter the foldable smartphone race very soon. The Chinese manufacturer has just patented a similar foldable smartphone design.
Also read: Apple's new patent reveals its foldable display feature
Oppo has patented a new smartphone design showing the combination of a hinge + a flexible screen.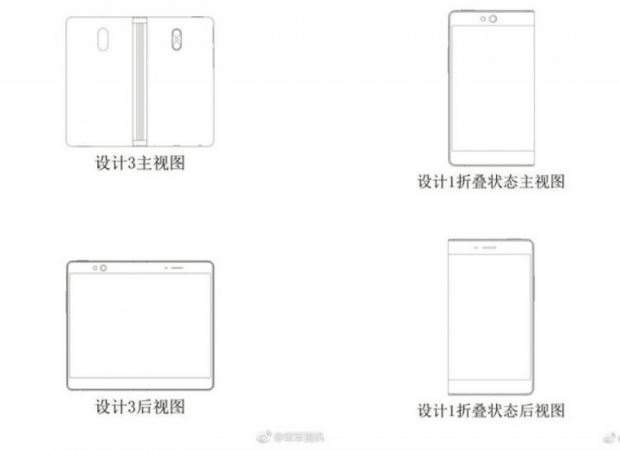 From the images above, we can see that the smartphone rests in the folded position in its standard form. Once unfolded, it presents a large block of screen that looks somewhat like a tablet display.
It's also worth mentioning that unlike ZTE Axon M, there seems to be no visible gap or crevice at the point of folding in Oppo's patented design since the display is a single large foldable unit. On the Axon M, the screen is two separate displays with a visible gap at the point of joining.
The Oppo patent also suggests there will be a dual camera setup on the unfolded device. The dual camera setup sits on the back of one half of the foldable smartphone, as seen on the right-hand side of the first figure in the image below.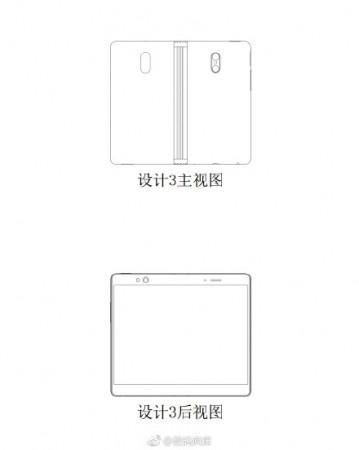 The front of the device will have a front-facing camera with an LED flash on one half and the earpiece and proximity sensor on the other half, meaning that when closed, one of the sides can be used for making calls, while the other side can be used for taking selfies.
Also, the images show chunky bezels at the top and bottom, while the side bezels look very thin, and one of the side bezels will be almost non-existent when the phone is in its folded position.
These patent images from Oppo do look very interesting, but are only for illustration purposes. It will be interesting to see whether Oppo comes up with such a device in the future. The developments in display technology hint that such devices are not very far away.