Months after Ben Affleck decided not to direct The Batman movie, Variety reports that the actor was offered to direct The Flash's solo movie starring Ezra Miller.
Warner Bros reportedly banked on his directorial skills to pave way for The Flash movies. However, the Batman actor chose to let the opportunity pass by. The report also revealed that the production house has approached Spider-Man: Homecoming writers for the post.
Also read: Jake Gyllenhaal to take over as Batman once Ben Affleck leaves?
But the announcement doesn't reveal the reason behind Affleck's decision to decline the role thus raising a number of questions – is he distancing himself from DCEU? Is the fan backlash one of the reasons?
Distancing from DCEU:
By declining an opportunity to direct the DCEU movie, the actor has fuelled rumours about stepping away from DC films.
Over the past year, Screen Rant reports, that it has been rumoured the actor is thinking of stepping away from the DC Films franchise. These rumours also suggest that he will be playing the Dark Knight's role one last time before he wraps his association more DC Comics adaptation before he hangs the cape.
Fan backlash:
Ever since the news broke out about the actor declining the offer to be at the helm of the Barry Allen project, fans online have tweeted sighs of relief and expressed their happiness that the actor is not involved with the directorial responsibilities.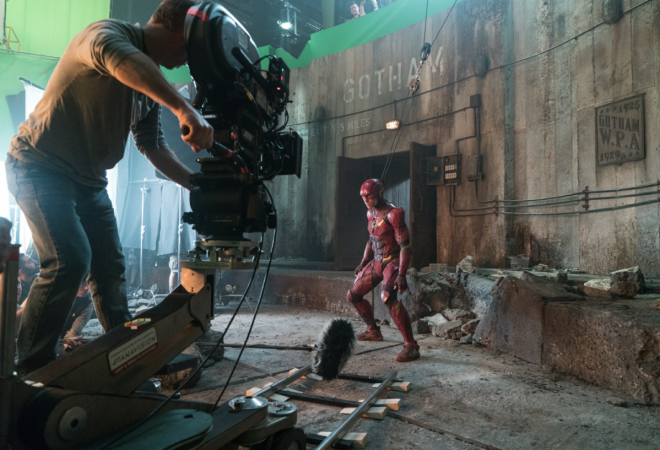 Affleck has been receiving negative reactions from DC fans about his portrayal of Batman. Fans online have been pointing out that the actor is too old and unfit for the role (pointing out at his stomach protruding in a few scenes in Justice League.)
Previously, Affleck was set to write, direct and act in the solo Batman movie. The film was supposed to be spinning off from his Batman portrayals in Batman v Superman: Dawn of Justice, Suicide Squad and Justice League. But he chose to step down.
The movie eventually fell into Matt Reeves' lap but ever since there have also been rumours that the actor's position as the Cape Crusader is doubtful. There have been several reports suggesting that Reeves is on a lookout for a new Batman actor, with Jake Gyllenhaal supposedly the top choice.
While these are mere possibilities, it is only the actor or the production house who can tell why Affleck chose to let go of the opportunity.