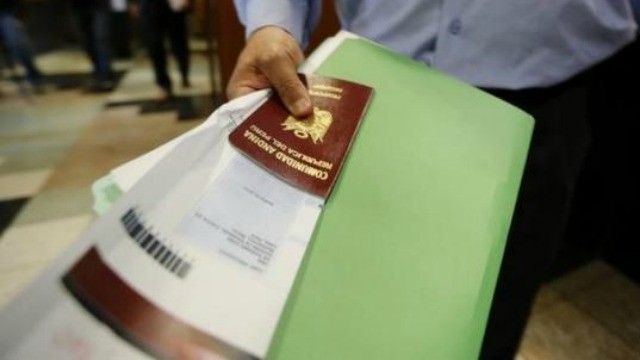 United States President-elect Donald Trump's Attorney General Jeff Session's statements on prospective H-1B and L1 visa curbs have raised a scare among IT professionals working in that country, especially Indians.
Indian IT firms unrattled by proposed US H-1B, L1 visa curbs
The US H1-B visa is a non-immigrant visa which allows firms to hire foreign workers in specialised occupations. The H-1B and L1 work visas are majorly used by Indian IT professionals. Currently, the cap on H1B visas stands at 65,000 out of which 25,000-35,000 are issued to Indian nationals.
A crisis presents an opportunity
The curbs will hinder young Indian IT professionals from going to the United States for job opportunities but just like every crisis presents an opportunity, it is believed that the move could put an end to the brain drain from India and boost the tech startup initiatives in the country.
"I definitely see this move creating quite a bit of angst and anxiety among Indian techies in the US, especially graduates with student loan debts. Conversely, I also see that this could be a gift to the Indian startup ecosystem. This move might encourage more talented and skilled graduates and workers to return home and either become entrepreneurs or contribute to the startup ecosystem here," Suvarchala Narayanan, experience designer with a FinTech startup told International Business Times, India.
"While I can understand the depth of the impact this curb will have on many people's life, I hope they will also turn this to their advantage. It is a really good time to be in India right now. While still nascent, India's startup ecosystem is evolving to be powerful and transformative. The need-gaps that exist here are a real opportunity for would-be entrepreneurs, developers, engineers, designers etc who want to make an impact and create or be a part of building transformative companies. It's a fabulous time to be here, so I really hope those affected by the H1B changes will see see the silver lining," Narayanan added.
Earlier, Sessions told members of the US Senate during his confirmation hearing: "It's simply wrong to think that we're in a totally open world and that any American with a job can be replaced if somebody in the world is willing to take a job for less pay...We have borders. We have a commitment to our citizens and you have been a champion of that." He also promised to curb the visa "abuse" by foreign workers.
However, Indian IT firms believe that there is a dearth of local skilled workers in the US, which would make it very difficult for the incoming Trump Administration to follow through with their election promises.
Not all believe visa curb is a good thing
Although not everybody agrees that the visa curbs would necessarily be a good thing for startups, many believe that young Indian IT professionals would prefer to associate themselves with famous brands and build their resumes instead of joining a startup.
"The H1-B visa curbs will definitely complicate my future plans to work in the US. However, if I do not get to work in a tech firm in America, I doubt I would choose an Indian startup as my second option. I have an established position in one of the top IT firms in the world and the startup offer will have to be very lucrative for me to consider it as an option," Neha Suthar, a 28-year-old software developer working with Accenture, told IBTimes India.
Trump, during his election campaign, had targeted IBM and other Indian firms in the US like TCS and HCL for outsourcing jobs. Trump's stance raised fears among Indian IT firms of possible reduction in H1B visa numbers in the immediate future.