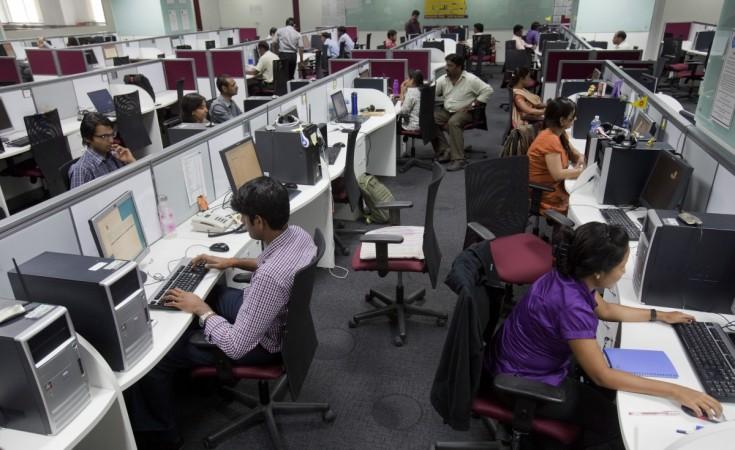 Amid growing rhetoric against outsourcing of jobs from the United States by President-elect Donald Trump, two IT firms -- Infosys and Cognizant -- have said that there is a shortage of talent to man operations in the country as only a few graduates are coming out of colleges with the intended skill sets.
During his election rallies, Trump had targeted IBM, which has a significant presence in India, for outsourcing jobs. Domestic IT firms TCS and HCL Technologies had also come under his attack.
This has raised fears among Indian IT firms of possible reduction in H1B visa numbers going forward, which will impact their ability to send Indian IT engineers to foreign locations for serving a client.
"There is a talent shortage; that is something that has to be balanced. It is not that the H1B visa employees are coming in to displace jobs. If you look at many other high-tech companies, they all hire H1B visa workers because there is an inherent shortage," Infosys chief executive officer Vishal Sikka was quoted as saying by the Business Standard.
US-headquartered Cognizant also echoed similar sentiment. "The reality is that there are not enough graduates coming out of the universities. We are working with many universities all over the US, both graduates and undergraduates. We struggle," Cognizant President Rajeev Mehta said.
"There is just not enough talent and given the disruption (in technology) that is going on, it will become a greater problem. The issue is around education and we hope that we can get them to understand that this is a big problem," he added.
The H1B is a non-immigrant visa of the US, which allows employers to temporarily employ foreign workers in specialty occupations. Currently, the cap on H1B visas stand at 65,000 out of which 25,000-35,000 are issued to Indian nationals.