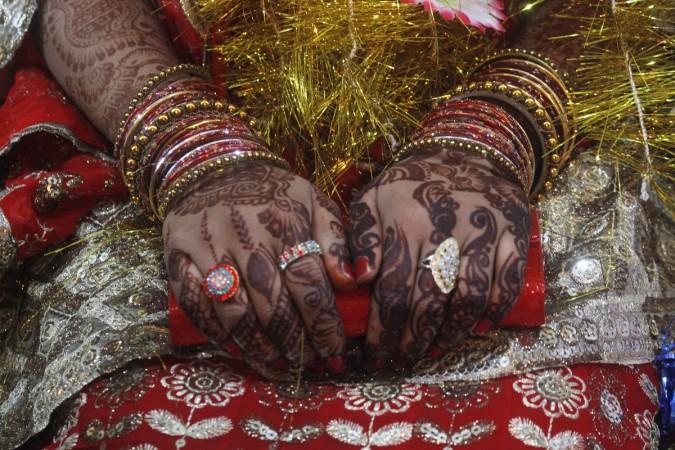 Marriages, they say, are made in heaven. However, a couple who had recently eloped chose to tie the knot Sunday, March 25, at the Mohammadpur police station in Barabanki, Uttar Pradesh.
Vinay Kumar and Neha Verma were reportedly neighbors who decided to run away from home as their families were against love marriage. They had been dating for a while but their family members never approved of their relationship, ANI reported.
This prompted the couple to elope, following which both the families approached the Mohammadpur Khala police station in Barabanki.
During the course of the investigation, the police found that the couple were adults and wanted to get married. The police then arranged the wedding within the station premises. The families had also given their approval by then, the news agency reported.
The wedding happened with great pomp and show as the police officers played cupid-turned- wedding planners for the couple.
"The boy and girl were together missing for two days. Their parents had come to the police station to get a report registered. The police found that they were adults and wanted to get married. The wedding was arranged with the consent of families of both the girl and the boy," Digambar Kushwaha, a police official from Barabanki, was quoted by ANI as saying.
As part of the wedding ceremony, a room inside the police station was decorated with flowers and a feast for the family members was also organized.
The police went the extra mile and even got a mare for the groom so he could arrive at the "wedding hall" the traditional way, NDTV reported.
The newlyweds and their families also posed for the cameras, surrounded by the police officers.