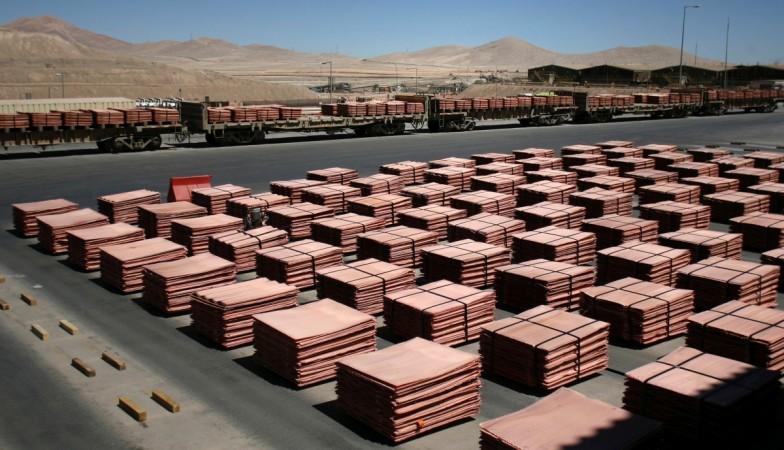 Copper prices are expected to shoot up amid fears of a shortage of the metal as about 2,500 workers at BHP Billiton's Escondida mine in Chile are expected to strike on Thursday.
Stock markets abuzz with rumours of Axis Bank-Kotak Mahindra Bank merger
The workers, at the world's largest copper-mining operation, had last week voted to reject a company wage offer and opted instead to go on strike, which the union has warned could be lengthy. They have alleged that BHP has offered no pay hike and is seeking to cut bonuses for those who take voluntary redundancy, as well as change shift hours.
Chile's copper output dropped by 3.9 percent in 2016, primarily on account of lower production at Escondida and Anglo American Sur mines. The South American country produces about 28 percent of the world's copper. BHP holds a 57% stake in the Escondida mine, with Rio Tinto and Japan's Mitsubishi Corp. as other major investors.
Fearing a strike at the Escondida mine and expectations that it could trigger supply disruptions at other mines as well, prices for the red metal have been trading at an almost 18-month high of $6,000 a tonne.
According to US-based brokerage Jefferies, a work stoppage at Escondida will reduce about 25,000 tonnes a week from the global copper market. For 2017, Escondida is purported to produce 1.1 million tonnes of copper, about 5 percent of the world's total.
The operator of the mine, Minera Escondida, said if the strike stretches on, it will stop producing copper as the local labour regulator has designated 80 workers to carry out work such as maintenance.
The company has requested the local government to attempt a negotiation, but union officials said they were nowhere closer to a deal.
Copper is used in everything from construction to telecommunications.