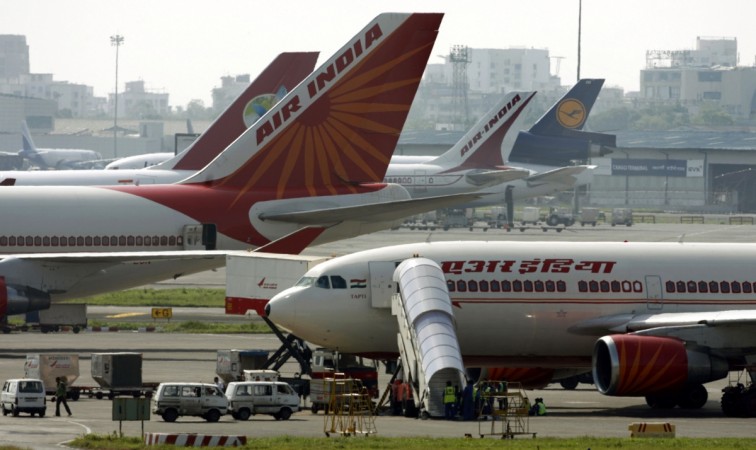 A consortium of public sector banks in India is planning to convert Air India's loans worth Rs 10,000 crore into equity. If the plan is approved, the consortium would hold as much as 40 percent equity in the government-owned carrier.
Before the plan can be executed, it will have to be approved by the board members of each of the banks as well as the cabinet. The process could take up to six months, the Hindu BusinessLine reported.
The proposal is seen as a win-win situation for both, Air India and the banks.
The government-owned airline will get a chance to work in its outstanding funds and the stakeholders of the banks will get a chance to participate at the boardroom meeting in Air India's decision making process.
At present, the proposal is being examined by State Bank of India, Bank of Baroda, Punjab National Bank, Central Bank of India, Canara Bank and Oriental Bank of India, a senior Air India official was quoted as saying by the daily. The latest move is in line with the Reserve Bank of India (RBI) guidelines of providing sustainable restructuring for financially stressed firms.
According to guidelines, any outstanding debt can be allowed to be converted into sustainable and non-sustainable debt (which would later be converted into equity). If the majority of the lender banks get approval from their boards, then the RBI allows the conversion.
According to reports, this method of conversion has been previously followed by private sector companies, such as Essar Steel to restructure debt.
In other news, Air India plans to launch new flights to Washington DC (USA), Tel Aviv (Israel), Stockholm (Sweden) and Africa. However, the airline is yet to give time schedule for when the flights will be launched.
The government-owned carrier's market share increased 0.1 percent and the airline clocked 14.7 percent in September as against 14.6 percent in the previous month (August). It recorded passenger load factor (PLF) of 79 percent during the same month.