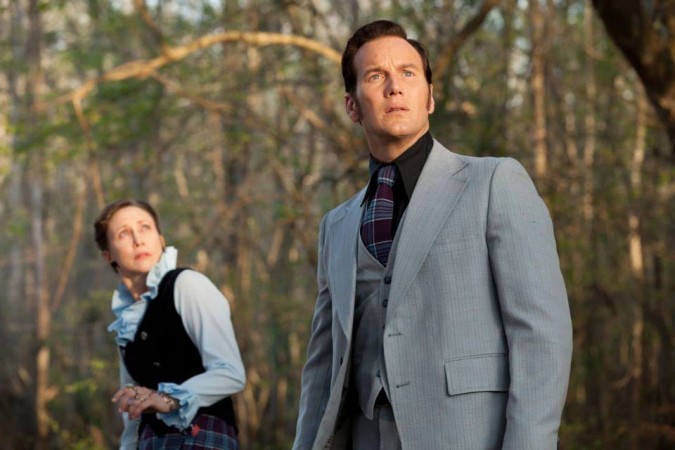 With three spin-offs already in the works, the Conjuring universe is set to get another much-awaited horror sequel— The Conjuring 3. The New Line Cinema's Conjuring 3 is expected to be a blockbuster as The Conjuring and The Conjuring 2 grossed $638.3 million in total in the worldwide box office.
Also read: New Annabelle: Creation trailer brings back the possessed doll from the Conjuring universe [VIDEO]
The Conjuring 2's David Leslie Johnson is on board to pen the script for the horror sequel. Johnson is best known for his works in Orphan and the reboot of A Nightmare on Elm Street.
Writer-producer-director James Wan is rumoured to reprise his role as the director for The Conjuring 3. Wan helmed The Conjuring and donned the hats of director, co-writer and producer for the second instalment as well.
The official logline of the movie has yet to be revealed,but it will definitely revolve around another real-life investigation of world renowned paranormal investigators Ed and Lorraine Warren (played by Patrick Wilson and Vera Farmiga).
The plot line of third Cojuring movie will not be the same as the previous instalments, hinted producer Peter Safran. "Clearly we can't do another haunted house movie, right? We can't do another supernatural possession in a house, with a family in peril. Right? So, it's got to be something different than that, I think," he told Cinema Blend.
"There are some [cases] that maybe aren't as well known, but [the Warrens] spent a fair bit of time researching and were part of [them]," he said.
The Conjuring screenwriter Johnson recently worked with the director Wan to rewrite the script of the upcoming DC superhero flick Aquaman, which features Jason Momoa, Nicole Kidman, and Amber Heard.
New Line Cinema has not revealed the release date for The Conjuring 3 yet. But its spin-off movie Annabelle: Creation will release in cinemas on August 11, 2017. The Conjuring 3 is the seventh film in the horror franchise.
Watch the traile for The Conjuring 2 here.