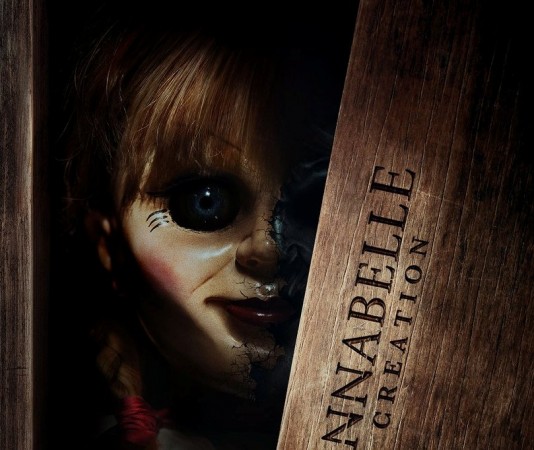 While Annabelle: Creation is nearly two months away from opening in theatres, the second trailer has just been released. And, the creepy, ghoulish doll is back again.
Also read: New Annabelle: Creation trailer reveals the scary origin of the evil doll of the Conjuring universe
The new trailer shows that the Annabelle dollmaker's daughter dies in a car accident. The dollmaker and his wife later welcome some girls from an orphanage and a nun to live in their house. But something wicked also comes their way and a physically disabled girl from the group can feel the presence of the evil spirit. She keeps receiving small notes that take her closer to the possessed creation. And soon, they become the target of the possessed doll, Annabelle.
The Conjuring universe is expanding as apart from Annabelle: Creation, two new movies are underway, one is The Nun and another film is based on The Conjuring's Crooked Man.
Directed by David F Sandberg, Annabelle: Creation stars Stephanie Sigman (SPECTRE), Talitha Bateman (The 5th Wave), Lulu Wilson (Ouija: Origin of Evil), Philippa Coulthard (After the Dark), Grace Fulton (Badland), Lou Lou Safran (The Choice), Samara Lee (The Last Witch Hunter), Tayler Buck (debut film), Anthony LaPaglia (Without a Trace) and Miranda Otto (The Lord of the Rings Trilogy).
The movie is slated for release on August 11, 2017. Meanwhile, The Nun is also in the process of making which might be ready for a July 13, 2018, release. The movie is directed by Corin Hardy (The Hallow).
Watch the trailer for Annabelle: Creation below.