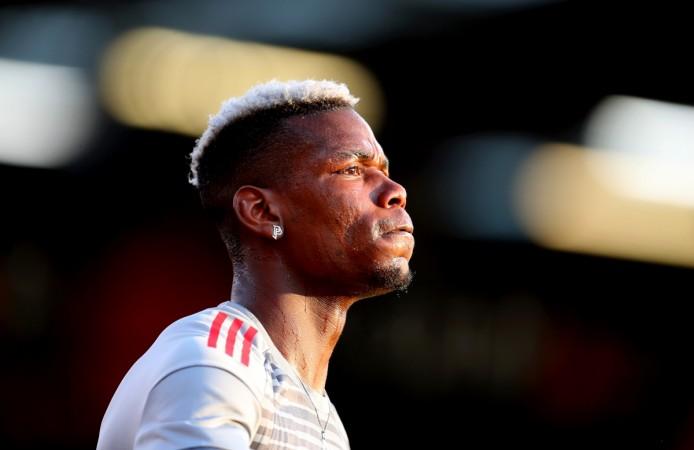 Just when you thought Congress and Bharatiya Janata Party trading barbs could not get any weirder, the Opposition party tweets a video of French football star Paul Pogba looking around frantically, seeking 'acche din.'
It gets even bizarre. The official Twitter handle of Congress even tagged the Manchester United midfielder in its tweet. Just days after Pogba won the Fifa World Cup with his fellow French teammates, this Twitter notification from Congress might just leave him scratching his head.
Congress tweeted a video of Pogba looking confused while celebrating with his teammates right after winning the World Cup. The text at the top read, 'When someone says acche din.' The party's tweet read: "Pogba and us, same feels." The video has been viewed over 66,000 times.
Being tagged in a video by a prominent political party in India might leave the French player baffled as it is still not known how much Pogba would know about Indian politics; especially what 'acche din' means. So let's explain it to him.
Explaining 'acche din' to Pogba
"Achhe din aane waale hain" was the Hindi slogan of the Bharatiya Janata Party (BJP) for the 2014 Indian general election. The slogan translates to "good days are coming" and was coined by prime minister Narendra Modi.
The slogan had become even more popular after Modi tweeted: "India has won! Bharat ki vijay. Acche din aane wale hain [Victory to India. Good days are coming.]
The tweet, which was posted right after BJP won the general elections, became India's most retweeted Twitter post.
Modi even weighed in on the recently-held Fifa World Cup as he took to Twitter to congratulate Putin for organizing such an enthralling tournament.
"I congratulate President Putin and the people of Russia for the successful organisation of the @FIFAWorldCup 2018. The tournament was memorable and widely watched," Modi tweeted on the night of final.
French star Pogba was among the players who struck a beautiful left-footed shot at the 59th minute to take his team one step closer to clinching the World Cup. France had scored four goals in a six-goal spectacle against Croatia to bag their second title in Moscow.
Watch the video here: