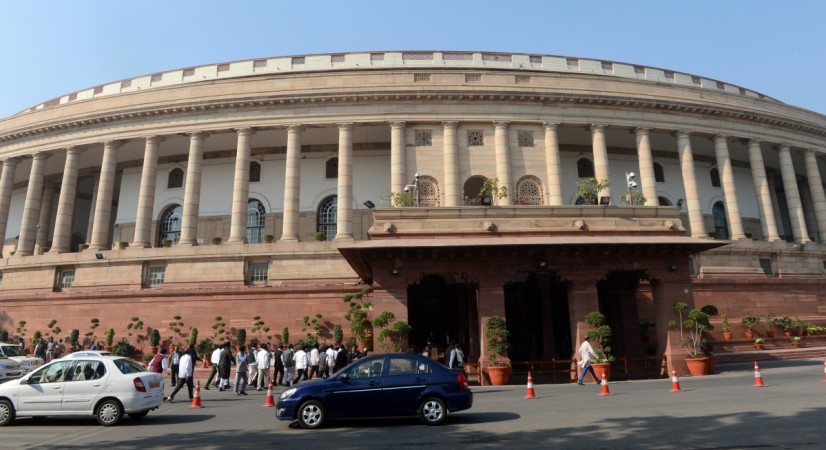 The Congress has decided not to attend the Goods and Services Tax (GST) rollout scheduled to take place on the midnight of June 30 at the Central Hall in Parliament, party leader Satyavrat Chaturvedi said on Thursday, June 29. Lalu Prasad Yadav-led Rashtriya Janata Dal (RJD) has also said that it would boycott the event.
This comes a day after West Bengal Chief Minister and Trinamool Congress chief Mamata Banerjee decided to skip the GST rollout session expressing deep concerns about its implementation in a post on Facebook.
RJD to boycott special program on #GST in Parliament's Central Hall on midnight of June 30. pic.twitter.com/PgCrCQ2o3I

— ANI (@ANI_news) June 29, 2017
Leader of Opposition in the Rajya Sabha and senior Congress member Ghulam Nabi Azad also told reporters at a press meet that the party would not attend the GST launch in Parliament on the midnight of June 30.
He said that a midnight session at the Parliament's Central Hall has been convened only thrice and that has always been to celebrate India's independence.
The Congress, which had made a significant contribution in the smooth passage of GST legislation, has objected to the June 30 midnight special session of Parliament because Prime Minister Narendra Modi and not President Pranab Mukherjee will be launching the landmark tax.
"How can the Prime Minister launch GST in the presence of the President? This is not done and acceptable," Congress spokesperson Randeep Surjewala said.
The Left and the DMK have also decided to skip the midnight launch of the GST.
An invite sent by parliamentary affairs minister Ananth Kumar says Modi would launch GST on June 30 at 11 pm at the Central Hall of Parliament in the presence of Mukherjee.