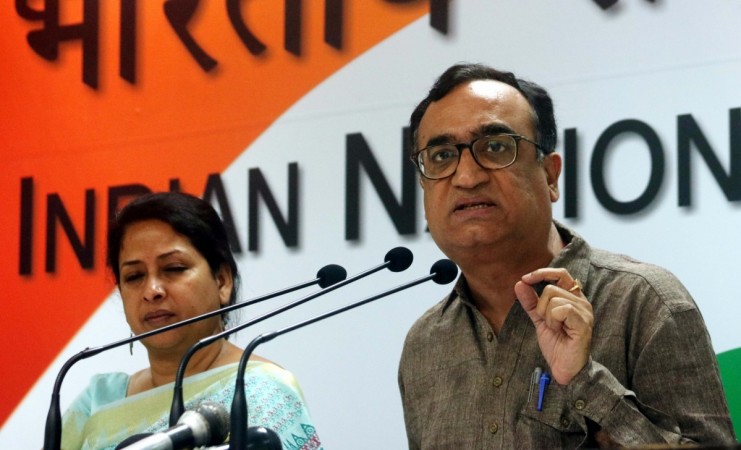 Congress has dismissed reports that Delhi chief Ajay Maken has resigned due to health issues. It was reported on Tuesday morning that the 54-year-old was stepping down and would be travelling abroad for treatment.
The party said that Maken does have health issues and has gone for a check-up but he will be back soon.
"Ajay Maken has some health problem and has gone for a medical checkup. He'll be back next week and probably he's a little worried that he can't devote full time or travel the way he wants. On his return, we'll discuss working arrangements but the fact is he has not resigned," PC Chacko, the party in-charge of Delhi affairs, said in a statement.
However, other reports state that Maken has indeed resigned and gave his resignation to Congress chief Rahul Gandhi last week.
A source close to Maken told Live Mint, "He sent his resignation late last week. He has been unwell and undergoing treatment. The letter was sent to Rahul Gandhi's office but it has not been accepted yet."
Maken was introduced to politics at the age of 21 when he was elected DUSU president. Since then, he has been elected as a Member of the Parliament twice and is a senior member of Congress. He was also a three-time member of the Delhi assembly and a former Union minister.
Ajay Maken is known for vehemently opposing an alliance between Congress and AAP in Delhi for the 2019 general elections.