Austrian bike-maker KTM is all set to launch 114-year-old Swedish motorcycle brand Husqvarna in India. Though there were multiple timeframes rumoured on the India launch, KTM CEO Stefan Pierer has now clarified that Huski's India innings will kick-start by 2020.
The brand will come to India through Bajaj Auto and KTM alliance, which is celebrating its 10th year of cooperation.
"It has been agreed upon and they (Husqvarna bikes) should be launched in India by 2020. That means by the end of 2019 the manufacturing should begin at Chakan," Stefan Pierer told PTI on the sidelines of 2017 EICMA show in Milan.
KTM will use Bajaj Auto's Chakan plant to roll out the Husqvarna brand of bikes in the country. The Austrian manufacturer already has an installed capacity to produce 1 lakh KTM bikes at Chakan.
KTM plans to add the capacity of another 1 lakh units for Husqvarna, taking the total to 2 lakh units per annum.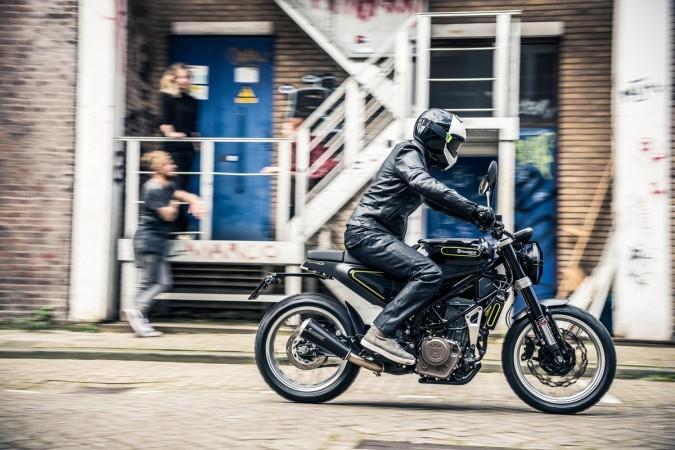 Stefarn Pierer and Rajiv Bajaj, Managing Director of Bajaj Auto announced in in July this year that they have decided on the strategy to take the Husqvarna Motorcycles brand global, and scale up the business multiple times.
KTM (in which Bajaj Auto has 48 percent stake) had acquired the long-term licence for making Husqvarna Motorcycles in 2013 from BMW Motorrad, and was in pursuit to revamp the Swedish brand.
The brand is known for motocross, enduro and supermoto motorcycles. After KTM stepped in, Husqvarna had unveiled the mainstream and road-biased Vitpilen 401 concept at the EICMA show in 2014 and its production version last year.
As part of renewed operations, the Husqvarna Vitpilen 401, Svartpilen 401 and Vitpilen 701 motorcycles will be produced in Mattighofen, Austria, and launched in the European markets in early 2018.
Both the Vitpilen 401 and the Svartpilen 401 are based on KTM 390 Duke, which is manufactured for global as well as the domestic markets in India. The Vitpilen 401 and the Svartpilen 401 are expected to be pricier than KTM 390 Duke. Husqvarna will be positioned slightly premium over KTM, according to reports.