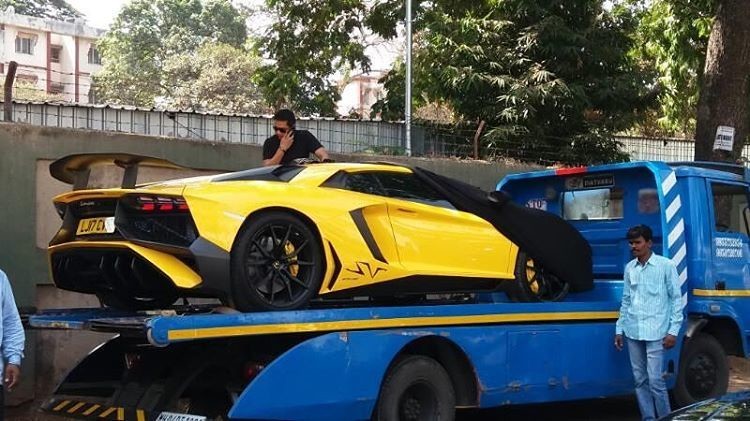 Gautam Singhania is the chairman-and-managing-director of the Raymond Group, the world's largest producer of worsted suiting fabric. The Complete Man is also an acclaimed supercar collector and a professional racer. Singhania made headlines in 2015 when he brought first the Ferrari LaFerrari to India. It looks like he is now back with yet another exotic supercar.
Also read: One of the 500 Ferrari LaFerrari units may be crushed by South Africa authorities; here is why
Spotted sitting on a flat-bed in Mumbai Wednesday, the Giallo Evros yellow colored Lamborghini Aventador SV is apparently belongs to Singhania reports Motoroids. The sports car has been spotted with UK number plate indicating it has been reached via Carnet channel. Singhania's LaFerrari has also been imported to India from the UK using Carnet option that allows plying car in another country without changing number plates up to six months.
The Lamborghini Aventador SV is the more brutal derivative of the already potent Aventador sports car of the Sant'Agata Bolognese-based manufacturer. The fastest Lamborghini sports car, the Aventador SV develops 740bhp and 690Nm of torque from the naturally aspirated V12 engine which is 50bhp and 50Nm over to the regular Aventador. The engine is mated to seven-speed ISR transmission power transmitted via Haldex generation IV 4WD system.
The sports car reaches from stand still to 100kmph in just 2.8 seconds and comes with a top speed over 350kmph. The weight of the car has been reduced by 50kg by the extensive use of carbon-fibre parts over the regular version. The SV model in India is one of the 600 units Italian sports car-manufacturer produced globally.
Singhania has great passion for fast cars, boats and planes. He has driven a Formula 1 car in France, a Ferrari 360 Modena in a road and track rally in the Europe and a Lamborghini Gallardo in Europe's Cannonball Run. He is also the mastermind behind forming the first-ever supercar club in India.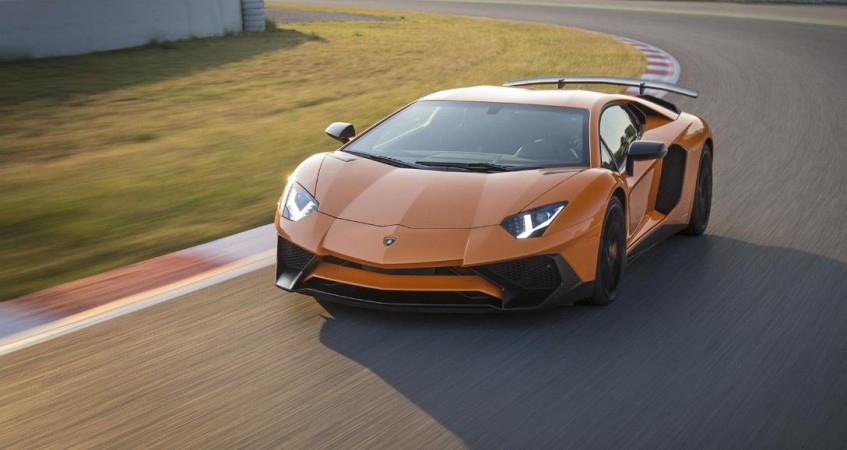 Picture source: ssim700