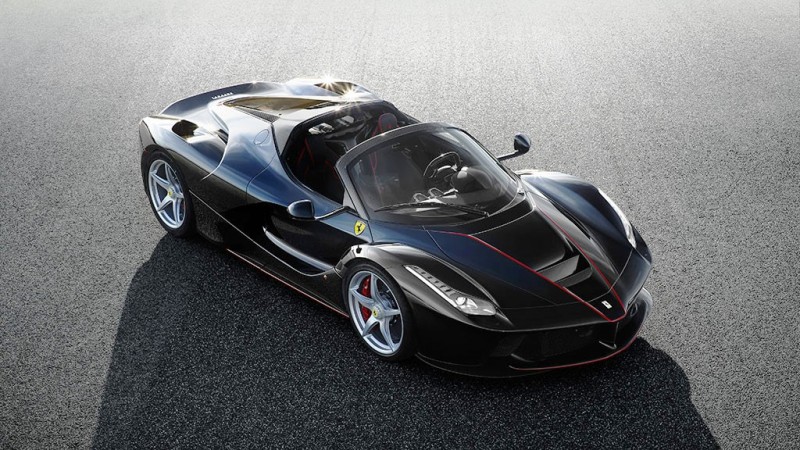 Italian super car-maker Ferrari has released images of the convertible version of the LaFerrari. The Maranello based car-maker is yet to reveal the name of the convertible. The debut of the limited edition will take place at Paris Motor Show in October this year.
Ferrari will also announce the number of units of the LaFerrari convertible they are planning to produce at the show. All available examples have already been sold after a special preview to clients and the order book is closed.
The limited edition comes with a removable carbon-fibre hard top and a removable soft top. Ferrari claims the new model has the same running gear and performance figures as that of the LaFerrari coupe. This means the open top version of the LaFerrari will sprint 0 to 100kmph in 3 seconds and will have a top speed of over 350kmph. The convertible will be powered by a naturally aspirated 6.3-litre V12 engine that develops 780bhp working in tandem with an electric motor and battery pack that generates 161bhp. The combined output of the hybrid powertrain will be 941bhp. The engine will be coupled to seven-speed dual-clutch transmission.
Ferrai says significant modifications have been made to the chassis in the convertible for the same torsional rigidity and beam stiffness as the coupe version. The car's aerodynamics has also been further fine-tuned for same drag coefficient without the roof.