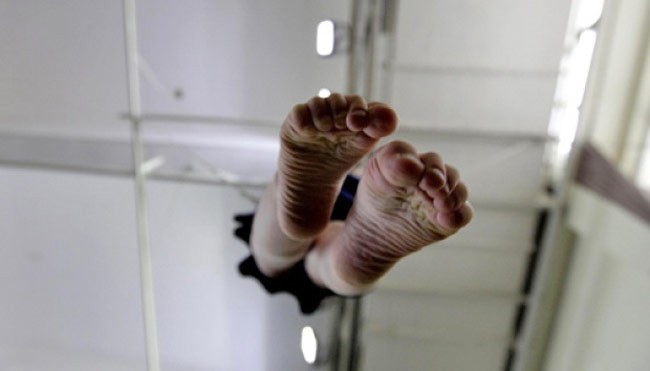 A 20-year-old girl committed suicide on Saturday, January 6, in Chikmagalur, Karnataka, after Hindu activists belonging to Bajrang Dal and Bharatiya Janata Yuva Morcha (BJYM) allegedly forced into her house and threatened her in front of her parents over a WhatsApp text.
The deceased, Dhanyashree, a first-year B.com student, was allegedly targeted by the Hindutva brigade after she sent message on WhatsApp that read: "I love Muslims." After the message, sent to her friend, somehow got circulated on other social media platforms, the BJYM and Bajrang Dal activists allegedly started harassing her. She was also threatened for befriending a Muslim man.
The police registered a case of suicide on January 6, and later it was found that social media bullying and harassment pushed the student to take the extreme step.
K Annamalai, a police officer in Chikmagalur district, told BBC that there was a suicide note left behind by the victim. He further added, "whoever has criticised the woman, whether on Facebook or WhatsApp, would be arrested".
Anil Raj, a member of the BJYM has been arrested in connection with the incident. Meanwhile, other Hindutva activists who are involved in threatening the girl have been absconding, police said.
The mother of the victim, Suvarna, stated that the harassment began when an unknown caller questioned her over the WhatsApp messages on 4th of January.
The caller, later identified as Santosh, a Bajrang Dal activist from Mangalore, had also asked Dhanyashree's mother to keep her daughter 'under control'.
As per reports, he had warned the victim's mother about leaking Dhanyashree's embarrassing pictures on social media as well.
Suvarna also said that a group of Bajrang Dal activists came to her house and threatened the girl. Dhanyashree hung herself over the harassment by the Hindutva activists and left a suicide note blaming them.
Reports suggest that girl was friends with a Muslim man and that she had told one of her friends on WhatsApp about how she loved Muslims. She had also mentioned in the texts that there was nothing wrong with being 'associated' with people from other religion.
These messages apparently got leaked on social media, inviting the wrath of the Hindutva groups.