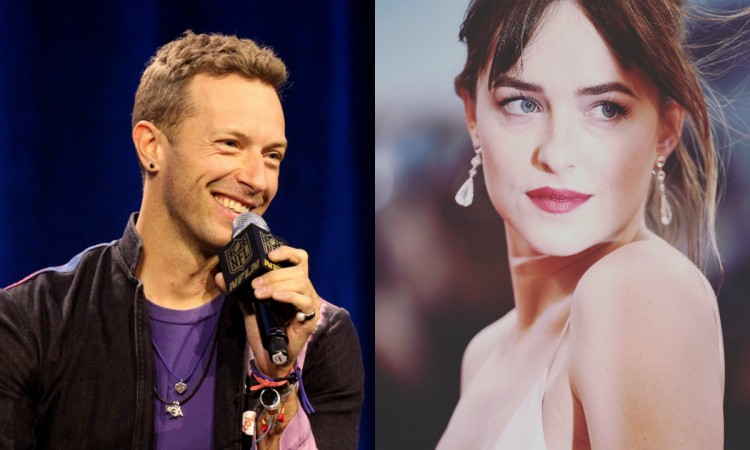 Chris Martin and Dakota Johnson sure are getting serious. It is being reported that the Coldplay frontman is ready to propose to the Fifty Shades actress.
Chris Martin is so head over heels with girlfriend Dakota Johnson that he's ready to propose. We've got details on why he's held off doing it until ex-wife Gwyneth Paltrow married Brad Falchuk.
After over a year of dating, Chris Martin is ready to ask girlfriend Dakota Johnson to be his wife. "They'll be engaged soon," a source tells Us Weekly. "Chris is head over heels."
The 41-year-old wanted to propose sooner but he didn't want to get in the way of ex-wife Gwyneth Paltrow's September 29 nuptials to producer Brad Falchuk "He wanted to make sure the kids didn't have too much change all at once," says the insider. "He's a great dad." Chris and the 46-year-old actress are parents to daughter Apple and son Moses.
Chris and Dakota began dating in October of 2017 but didn't publicly acknowledge it for an entire year! While speaking to Tatler magazine, The 29-year-old starlet said, "I'm not going to talk about it. But I am very happy." Chris still hasn't spoken publicly about his romance with Dakota and the two are so private and undercover they're rarely photographed together.
And the timing could not be perfect. Chris Martin's ex Gwyneth Paltrow just got married, so a proposal would be the perfect way to show the world that you have moved on from your ex. We can't wait for Chris to pop the question.
Dakota Johnson's latest movie Suspiria has been earning good reviews as for Chris Martin and his band, we hope to see some new music from them. Maybe he'll surprise us with a proposal as well as new music. At least we hope so.