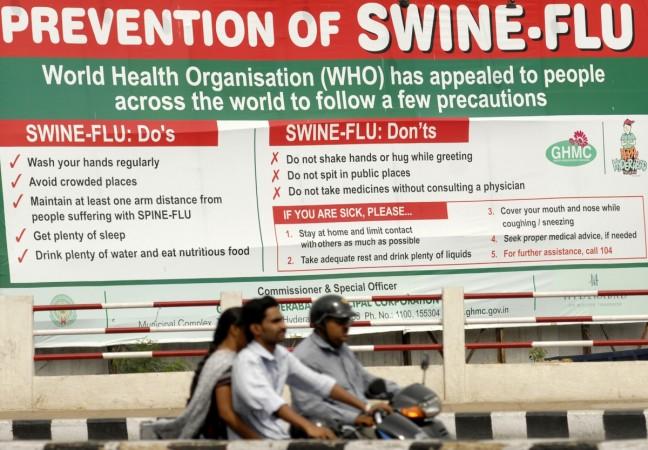 Of late swine flu cases have been seeing a spike in Coimbatore in Tamil Nadu.
Also Read: Bangladesh: Sahana Khatun is the first female to suffer from rare "tree man" syndrome
Fifteen people are currently being treated for the disease, also known as pig influenza, in a government hospital. Two deaths have taken the toll to six. A 58-year-old man from Karamadai and a 32-year-old woman were the latest to have succumbed to the disease.
Swine flu symptoms were detected in the man on January 27, 2017, he died of the disease on the evening of February 6, after he failed to respond to treatment.
The woman was hospitalised on February 4, 2017 and died on February 6 2017.
"Swine flu is an airborne disease — transmission through sneezing and coughing. In addition to respiratory secretions, certain other body fluids like diarrheal stools should be considered potential infectious. Also transmission via contact with surfaces that were contaminated with respiratory droplets has also occurred," Dr Ajit Shetty, General Physician from SRV Hospital, Goregaon, Mumbai told International Business Times, India.
"Precautions include maintaining civic hygiene [covering the mouth and nose while coughing or sneezing], hand hygiene [hand-washing with soap and water or using hand sanitizers], isolation of affected individuals and also prophylactic preventive mass vaccinations in a pandemic," Dr Shetty said further.
Aftre the two latest deaths, special teams are being formed by the health department with the job to examine the availability of drugs. Officials say swine flu medication is readily available to those showing symptoms of the disease.
"The sick should stay at home for at least 24 hours after the fever has gone without use of fever-reducing medications, and limit contact with others to keep from infecting them," Dr Shetty advised.
"During illness keep yourself well hydrated, have lots of fruit and juice and take adequate rest. Also, make sure you consult your doctor befor use of specific antiviral like oseltamivir or zanamivir," he concluded.