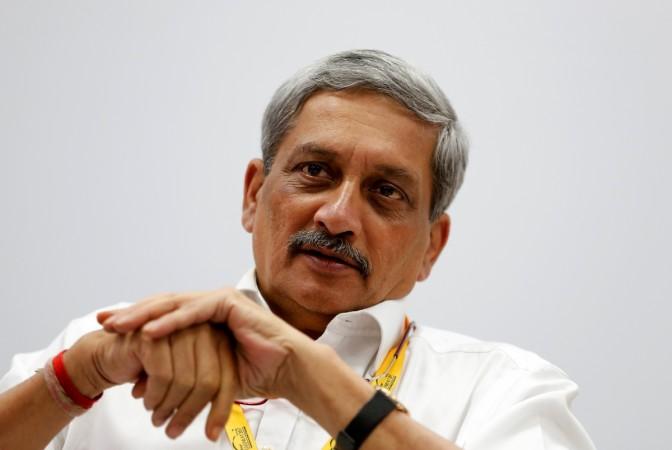 Two days after Goa Chief Minister Manohar Parikkar urged BJP President Amit Shah to appoint a new CM in the state, owing to his health concerns, Congress has now tried to use the situation to their advantage by submitting a letter to the Goa Governor, staking claim to form the government.
While the BJP has maintained that the alliance government in the coastal state is stable and no demand has been made for a change in leadership, the Goa Congress alleged that the administration had "collapsed" due to Parrikar's absence, and demanded that the BJP-led state government be dismissed.
The Congress, which has 16 members in the 40-member state assembly, submitted a memorandum to the Governor Mridula Sinha, urging her not to dissolve the assembly and instead invite the Congress to form the government, Leader of Opposition Chandrakant Kavlekar said.
"The party urged the governor not to consider dissolution of the state Legislative Assembly, which is a possibility considering internal fighting in the ruling alliance and illness of Parrikar," Kavlekar told PTI.
He claimed that the Congress has the support of legislators from other parties and can form the government. "We will prove our majority on the floor of the House," he said. The Goa Congress members, however, are yet to meet the Governor.
According to NDTV, the Congress move comes after a BJP central team met former Goa lawmakers earlier on Monday, September 17. After the meet, senior BJP leader Ram Lal said that the allies have reiterated their support to the BJP.
"We have taken everyone's opinion which would be shared with leaders in Delhi to take a decision," Lal said.
Parrikar's worsening health has subjected the BJP to attacks from the Congress which had won more seats but failed to stitch an alliance with enough numbers in the assembly. The BJP managed support of smaller parties - the Goa Forward Party (GFP), the Maharashtrawadi Gomantak Party (MGP) and three independents - and formed the government.