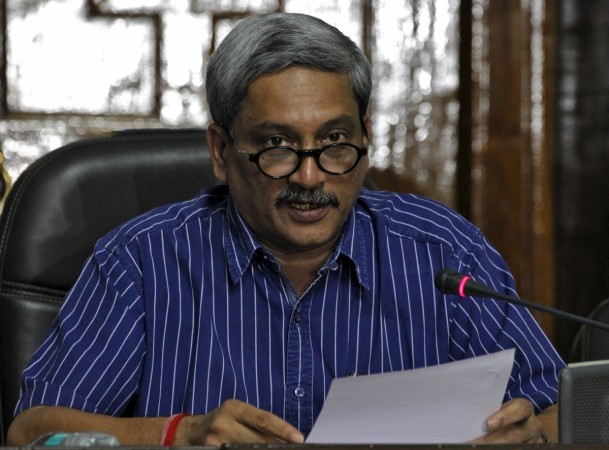 Defence Minister Manohar Parrikar praised the Indian Army on Thursday for carrying out "100 percent perfect" surgical strikes on terror launch pads across the Line of Control (LoC) on the intervening night of 27 September and 28 September at three places, ANI reported.
He said India has the "heart and courage" to "carry out this task." As this is perhaps the first time after the Kargil war, India took a decision to allow the Army to avenge the death of 19 soldiers who died dueing the Uri attacks.
Parrikar was also full of praise for the nationalistic spirit showed by some ex-servicemen, he said that some of the ex-servicemen had written to him. They said they were "ready to fight on the border if need arises." Parrikar said he "saluted" their spirit.
The army's move of going public with their covert operation has pushed many ex-MPs and some journalists to ask for proof of surgical strike.
Parrikar called those criticising the Indian Army as "people who are not loyal to our country" and justified that "we don't have to give them any proof."
Previously, PM Modi had directed his ministers to stop chest thumping on the recent action by the Army on terror launch pads. He also asked them not to speak out of turn. Modi also told them that only people who are authorised to speak on the issue can do so, PTI quoted.