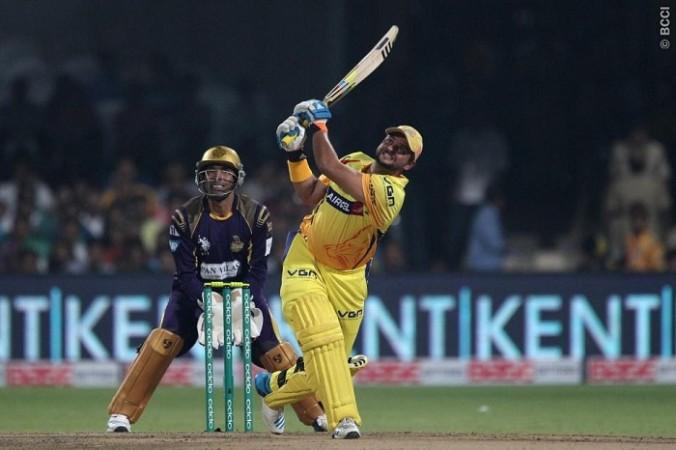 There are very few players who are easier on the eye than Suresh Raina. When the left-hander gets into his zone, all you can do is stand up and applaud every cream for a four or a six.
And, when Raina plays a big innings, the Chennai Super Kings, more often than not, win; especially when he strikes a sensational, unbeaten, man-that-was-just-ridiculously-good 109 from 62 balls (6x4, 8x6).
It needed a special innings of this kind to stop the Kolkata Knight Riders' 14-match winning streak, and what better platform to put that stunning talent of Raina's to perfect use than the Champions League T20 2014 final in Bangalore.
Raina's incredible knock completely overshadowed Gautam Gambhir's wonderful 80, which had helped KKR to 180 for six in their 20 overs – in spite of Pawan Negi's brilliant five-for – with even that big total no match for CSK's batting prowess, courtesy that elegant left-hander, as the Super Kings romped home in 18.3 overs with eight wickets to spare for their second CLT20 title.
If CSK were going to get to this 181 target, they were going to need a big innings from one of their top three, and after Dwayne Smith fell to Pat Cummins in the first over, that onus fell on one of Brendon McCullum and Suresh Raina.
Raina has been CSK's main man for as long as the team has existed, and cometh the hour, cometh the man it indeed proved to be. Once the left-hander got that nervy first ball out of the way, when he inside-edged one for four, it was time for some sweet, only-Raina-can-do-that procession of boundaries, through the offside, legside and the best place of them all – straight down the ground.
KKR could do little, as long as Raina was in this mood, and in the mood he remained until the end.
McCullum (39, 30b, 4x4, 1x6) acted as a good foil at the other end for the left-hander, not losing his head – well, at least until the 14th over -- by trying to match Raina shot for shot, and ensuring the left-hander got as much of the strike as possible.
That 118-run partnership in 12.2 overs between Raina and McCullum for the second wicket broke KKR's back and with Sunil Narine not available for Gambhir to call on, there just wasn't enough ammunition to trouble CSK.
Once McCullum holed out in the deep in the 14th over, CSK only needed 54 from the final 41 deliveries, with skipper MS Dhoni coming in and ensuring everything remained as calm and serene as ever.
Raina continued his merry way, getting to his hundred in the first ball of the 18th over, before Dhoni (23, 14b, 1x4, 2x6) finished the match off like only he can – with two massive sixes.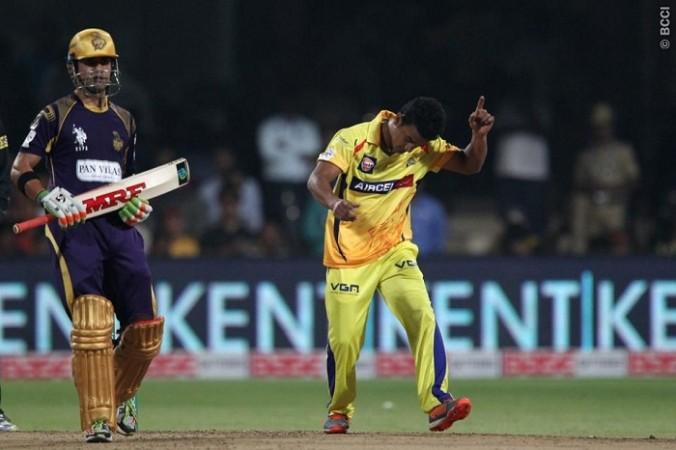 The first innings saw the KKR captain coming to the fore, with Gambhir finally making his bat talk at the most opportune time.
Having being put into bat, the Knight Riders required a solid start, and they got more than that, as Gambhir and Robin Uthappa stepped on the gas right from the word go.
Uthappa was the one to give KKR the momentum early on, playing a few of wonderful strokes – one loft over long-on for six a thing of beauty – at his home ground to set the tone for the rest of the innings.
Gambhir was more circumspect in his first few balls, but once the left-hander found his touch, those boundaries came with regularity, and easy as pie KKR were in their way. The first six overs produced 54 runs for the IPL champions, with both openers on identical scores of 26 from 18 deliveries each.
The KKR skipper took control from there, leaving Uthappa in his wake as boundaries flowed from that blade of his with consummate ease. At the halfway mark, KKR managed to get to 89 runs, and that was the cue for CSK to pick up their first wicket of the innings.
Uthappa (39, 32b, 4x4, 1x6) was foxed by the brilliance of Pawan Negi, who turned the ball away from the right-hander leaving Dhoni to clip off the bails with the batsman well out of his crease.
Negi should have had two wickets in two balls, as Jacques Kallis, who so calmly guided his side to victory in the semifinals against the Hobart Hurricanes, edged one to first slip, with Suresh Raina unable to hang on diving to his right.
Kallis (1, 4b), though, would not last too long, as another ball from Negi that left the right-hander found the outside half of the bat and Ashish Nehra at deep point.
Those two wickets did put a bit of a break on the scoring, with Gambhir unable to play as freely as he would have liked. However, a small lull, in terms of boundaries, was followed by a big 16th over, when Gambhir and Manish Pandey (32, 19b, 2x4, 2x6) lent into Dwayne Bravo for 18 runs.
Every time CSK put in a brilliant over in the second half of the innings, KKR would answer back with a big over of their own in the next, with Nehra, who bowled pretty well at the top of the innings, particularly copping a few towards the end, giving away 39 runs in his last two overs – the 18th and 20th.
The 17th and 19th overs, though, was all CSK, as Gambhir (80, 52b, 7x4, 3x6) fell to Ravindra Jadeja with a little over three overs to go, before Negi (4-0-22-5) bowled one of the overs of the tournament in the 19th, picking up three wickets – that of Pandey, Ryan Ten Doeschate and Suryakumar Yadav – which conceding just two runs.
Nehra, however, could not back his spinners up as KKR jumped to 180 courtesy those two massive overs.
However, with Raina batting like he did, even 280 would probably have not been enough.