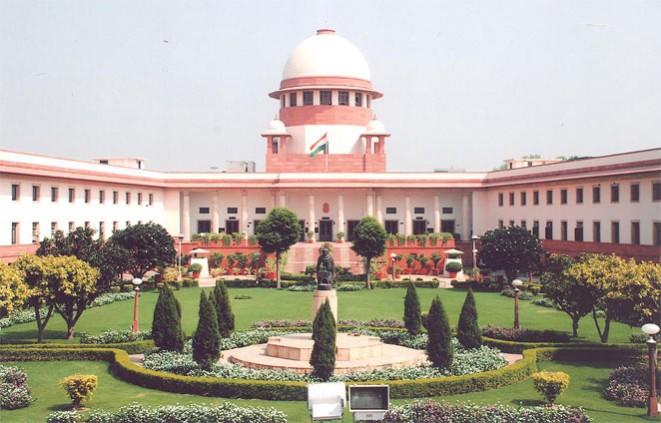 After the green light from the Supreme Court, law universities and colleges have begun the first round of counselling following the 2018 CLAT exam. The first round commenced on June 10 and will be over by Friday.
The Supreme Court refused to interfere in the process after an order by the vacation bench, headed by Justice Adarsh Kumar Goel and also comprising Justice Ashok Bhushan on May 11.
A bench of Justice U.U. Lalit and Justice Deepak Gupta directed Kochi-based National University of Advanced Legal Studies (NUALS) to complete by June 15 the exercise of compensating students who faced technical glitches during the exam.
It also asked NULAS to come up with a revised list by June 16 based on the formula suggested by two-member Grievance Redressal Committee (GRC) and include qualified students in the second round of counselling.
On June 11, the apex court had refused to issue an order to re-conduct the CLAT-2018 or stop the counselling process for admissions over complaints of technical glitches during the May 13 examination and asked the GRC to go through the complaints of time lost by students during the test.
Headed by former Kerala High Court Judge M.R. Hariharan Nair and comprising Professor Santosh Kumar, the GRC -- set up by the court on May 25 to look into the complaints -- has to complete the task of evaluating 400 complaints and deciding, based on normalisation formula linked to time lost due to technical glitches, the compensation of marks by June 15.
The committee has suggested that students, who suffered time loss due to technical glitches, can be awarded compensatory marks after taking note of the data of total correct and incorrect answers given by them during the online test.
The court's order came on a batch of petitions by students who sought scrapping of the CLAT-2018 online test.
They said there were technical glitches during the exam. There were also allegations of cheating as some centres gave excess time to some students to make up for the lost time on account of the glitches in operating the computers.
The online CLAT-2018 examination was held on May 13 in which more than 54,464 candidates appeared aspiring for admission to 19 law university colleges.
[With inputs from IANS]