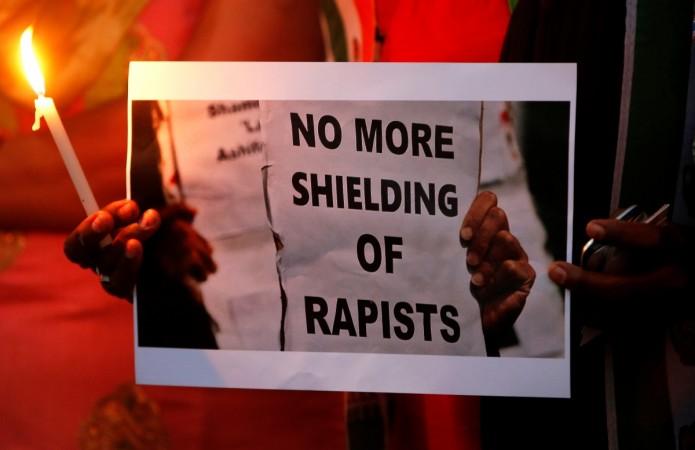 A 16-year-old girl in Kota was raped by her Facebook friend for about four days
He is said to have offered her a ride on his scooter and abducted her
The accused and his friend kept her confined in a room and repeatedly assaulted her
The duo has been arrested and sent to judicial custody until May 15
Social media may be a wonderful place with lots of information to read up on, catch up with friends and generally stay in-sync with what is happening in the world. However, it has a gory side too and many have learned this the hard way. In a gut-wrenching incident, a class 11 girl in Kota, Rajasthan, was reportedly kidnapped by a man she befriended on Facebook and raped for about four days.
The 16-year-old was on her way to school April 24, when her Facebook friend met her and offered her a ride on his scooter. The accused, identified as Pankaj Dhobi, took the girl around the city and then took her to a room that had been arranged by his friend and co-accused Dinesh Lodha.
The duo then kept the girl confined in the room and raped her for four days, according to the Press Trust of India. The girl, however, managed to escape and reached home. She then told her parents about her ordeal and the family then approached the police.
Dhobi, 22, and Lodha, 25, have now been arrested. They were produced before a fast track court Monday, April 30, and have been sent to judicial custody until May 15. The minor, meanwhile, was examined and produced before the Child Welfare Committee.
She has now been sent to a shelter home and is likely to stay there until her statement before the magistrate is recorded, Pratap Rao, the sub-inspector at the RK Puram police station, explained.
The police reportedly also believe that there were more people involved in the crime and the same will be confirmed by the girl when her statement is recorded.
Meanwhile, this is not the first such incident where a Facebook friend has turned out to be a sexual predator. In February, a 20-year-old woman was strangled for refusing sex with an online friend in Mumbai.
Haridas Nirgude had befriended the girl on Facebook and the duo was meeting for the first time. The two had been talking to each other on Facebook and developed a liking for each other. However, when the woman went to meet the accused he forced her to have sex.
When she refused, he is said to have killed her. The incident came to light only when the man's neighbor found the body on the staircase of the building.
He was then nabbed by the police and Nirgude admitted to the crime on interrogation, reported the Times of India.