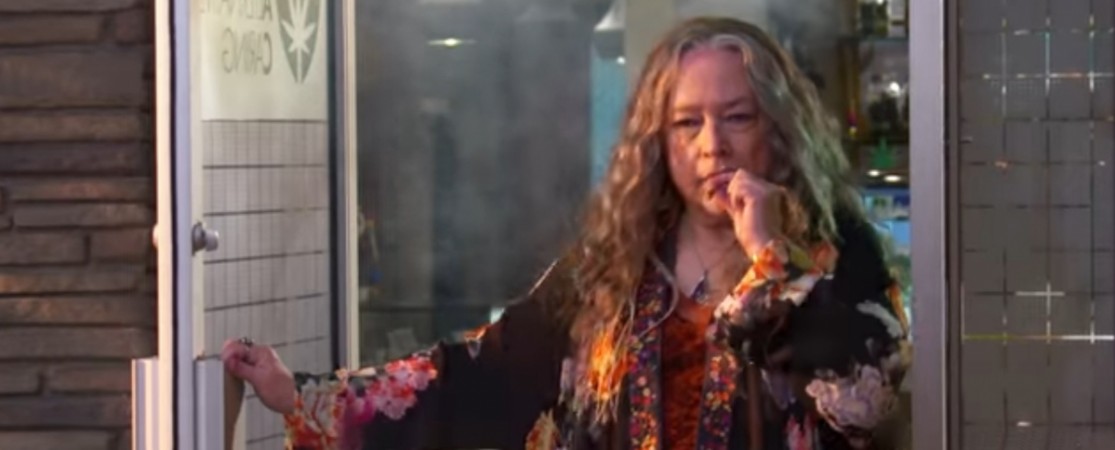 Netflix dropped the first teaser of the marijuana-themed comedy series Disjointed recently. The short teaser disclosed the premiere date of the 20-episode Netflix series starring Kathy Bates.
Also read: Why Netflix's 13 Reasons Why is a must-watch for all
This is not the first stoner TV series though. One of the first pot-themed TV series titled Weed hit the market in 2000. The eight-season show premiered on Showtime to tremendous success. Starring Mary-Louise Parker, Elizabeth Perkins, and Justin Kirk, the show picked up an Emmy award for Outstanding Cinematography in 2010.
According to the official synopsis of Disjointed, Kathy Bates plays the character of Ruth, a lifelong advocate for the legalisation of marijuana. She's living her dream as the owner of a cannabis dispensary, Ruth's Alternative Caring. But she is not alone in her endeavor. Her twenty-something-year-old son also joins her along with three charismatic "budtenders".
Disjointed will be a traditional multi-cam comedy. Chuck Lorre and David Javerbaum will double in brass as executive producers and writers. Chuck Lorre is the brain behind a number of successful sitcoms such as Two and a Half Men, The Big Bang Theory, Mike & Molly, and Mom.
Earlier, Kathy Bates and Chuck Lorre have worked together for Two and a Half Men, which earned the actress an Emmy award in 2012.
The cast of Disjointed includes Kathy Bates, Elizabeth Ho, Tone Bell, Chris Redd, Elizabeth Alderfer, Dougie Baldwin, and Aaron Moten.
Disjointed will be released on August 25 on Netflix. Watch the teaser below.