Christmas is less than week away and by now some of people are already done gift-shopping for their loved ones, but others are still pondering what to buy, as it has to be a thoughtful present and convey the proper amount of love and care.
To make things a little easy, we have listed the best gift-worthy products, which will certainly brighten the faces of your loved ones when they open it on the Christmas morning.
These days, gadgets such as mobile, tablets and smartwatches are the best gifts to offer to the people you care, as all three can connect everybody at any given time and at any place and also they can keep them healthy with regular fitness tracking.
One big brand that offers all these is Apple. Though a bit expensive, there is no denying that Apple products are premium, come with top-notch build quality and offer one of the best after-sale service in the market.
Here're best of Apple products to gift your loved ones this Christmas festival:
Apple iPhone 8 series:
Though it plays a second fiddle to the iPhone X, the iPhone 8 series is still one of the best-rated mobile in the market. It comes in two variants — one a generic iPhone 8 (4.7-inch screen with single camera) and another the iPhone 8 Plus (5.5-inch screen with dual snappers on the back).
Both devices come with A11 Bionic chipsets, which according to benchmarking apps are blazing fast and more powerful than all the top-end Android phones in the mobile industry.
They also support AR (Augmented Reality) apps, which offer immersive gaming and video viewing experience on the small screen.
Apple iPhone X:
Though a bit late to embrace the OLED and FullView screen, Apple's latest iPhone X is undoubtedly the breakthrough mobile of the year. It boasts of the most advanced front-camera in the industry.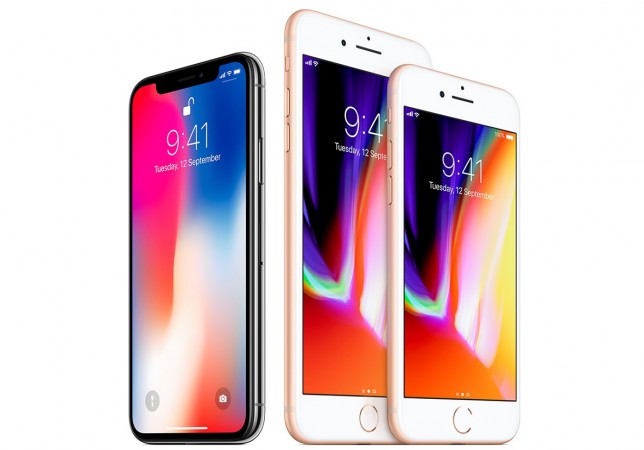 Apple iPhone X houses a sophisticated TrueDepth camera system that makes use of IR laser sensor, Flood Illuminator (helps identify face even when its dark out), Dot Projector (30,000 invisible dots are projected onto the users face to build your unique facial map) and a 7MP FaceTime snapper to accurately identify the owner's face in 3D.
Apple Watch Series 3:
For those unaware, Apple surpassed the iconic Rolex as the numero uno watch brand in the world earlier this year. It's new Watch Series 3 comes with top-of-the-line hardware.
Though the exterior looks the same as the previous generation, inside it comes packed with a truckload of upgrades including the LTE modem, powerful and faster proprietary dual-core (70 percent better than Series 2) backed by a wireless W2 chip (85 percent faster Wi-Fi and Bluetooth and Wi-Fi 50 percent more power efficient), more intuitive watchOS 4, a daylong battery life (almost 18 hours under mixed usage) and a plethora of sensors including the heart-rate sensor, biometric altimeter and also waterproof certification.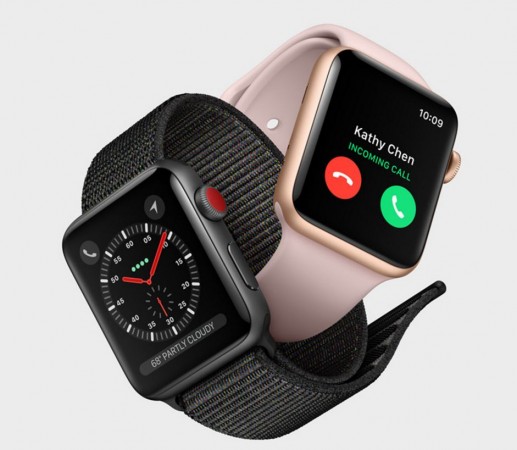 One key aspect of the Watch Series 3 is Apple, in a bid to keep the structure of the device compact, developed its own electronic SIM (one-100th the size of a traditional SIM) and integrated it right into the watch.
Guess what? Users need not even have to subscribe to a new SIM, as this small SIM shares the one in your iPhone.
Apple also developed a custom plate right below the display to capture radio signals.
The Apple Watch Series (with future software updates) will be able to detect subtle/high changes in heart beats and warn user of cardiac arrhythmias, or abnormal heart rhythms. Apple Watch will also be able to help diabetic device owners keep a tab on their health via connected blood sugar monitor. You can buy it on Amazon US (HERE) and on Amazon India (HERE)
New Apple iPad and iPad Pro:
The new Apple iPad Pro tablets come in two models — one a 12.9-inch and the smaller a 10.5-inch. Both come with almost the same features except the screen size.
The devices boast of a slim body profile and are have a high-grade aluminium cover on the back. They feature the Apple A10X Fusion CPU with M10 co-processor, a 12MP camera with optical image stabilisation, a 7MP FaceTime HD camera on the front and decent battery life with around 10 hours of video playback capability.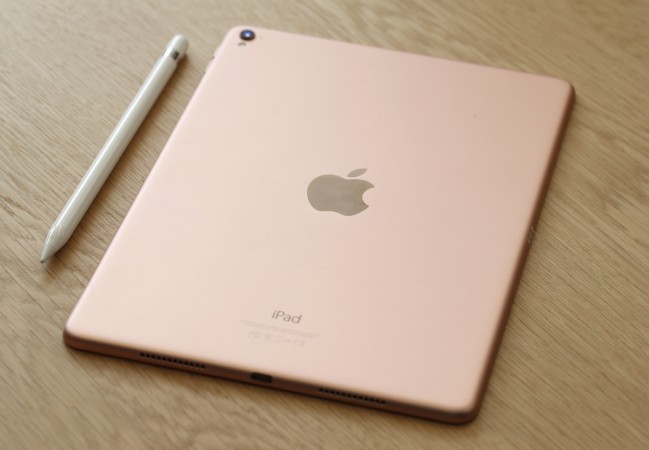 They come with 64GB, 256GB and 512GB storage options. You can buy it on Amazon US (HERE) and Amazon India (HERE)
Apple AirPods:
Apple AirPods have optical sensors and accelerometers that work with Apple's indigenous W1 chip to detect when the earphones are in your ear, so they only play when you are ready to listen. If the user removes the AirPods, the iPhone automatically pauses the music.
Users can also access Siri by double-tapping the AirPods to select and control the music, change the volume, check battery life or perform any other Siri task.
With an additional accelerometer in each AirPod, it intuitively knows if the user is speaking, enabling a pair of beam-forming microphones to focus on the sound of your voice, filtering out external noise to make your voice clearer.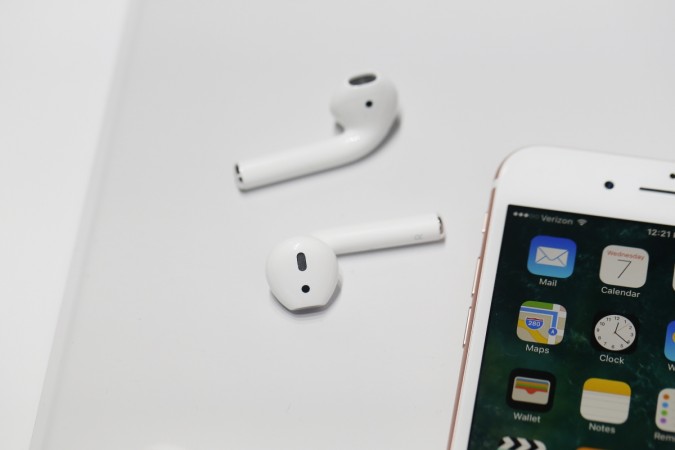 Another noteworthy aspect of the AirPods is its ultra-low power consumption. The Apple W1 chip operates at one-third of the power of traditional wireless chips, enabling the AirPods to deliver up to five hours of listening time on one full charge. The custom-designed charging case holds additional charge of more than 24 hours of total listening time, ensuring the AirPods are charged and ready to go anytime.
The W1 chip is also designed to receive the signals to both the earpieces independently. You can buy these on Amazon US (HERE).
Apple TV 4K:
As the name suggests, the new Apple A10X Fusion powered Apple TV comes with 4K content support and that too in HDR (High Dynamic Range) 10 Dolby Vision, which promises the highest standard of image/video quality on a television.
It can also automatically optimise the television's setup for the best quality picture and the 4K TV owners can pick and choose 60 services and also be able invoke Siri via voice command to find your favourite TV shows or movies or live sporting event.
Furthermore, Apple TV owners can also be get live sporting updates or set reminders to catch the game on their Apple Watch. [This feature will be made available via a software update in the coming months.]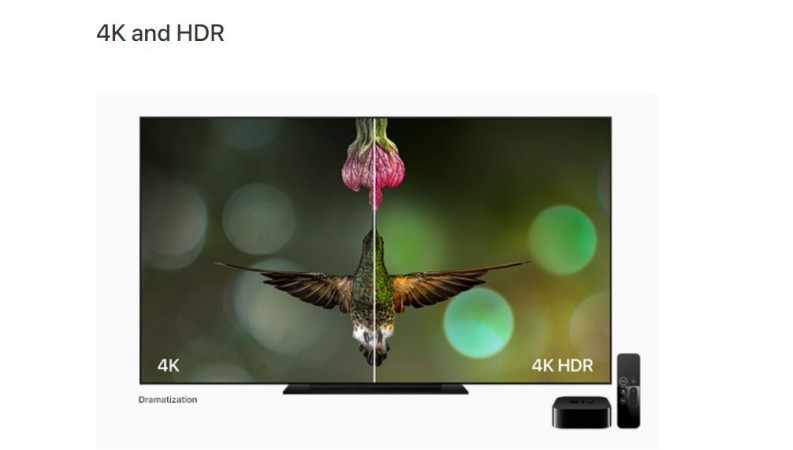 Apple TV owners can also control multiple wireless Bluetooth speakers via the AirPlay 2 update coming soon. Apple TV will also soon be able act as a smart home hub, which will allow owners to control ACs, lights and more (HomeKit accessories) in the smart connected house.
Apple TV 4K starts at $179 (US) for 32GB or $199 (US) for 64GB, joining Apple TV (4th generation) 32GB at $149 (US). In India, it costs Rs 15,900 (32GB).
Apple MacBook series:
Apple's new MacBook series comes with state-of-the-art specifications, wherein the software and the hardware optimisations are way better than any rival brand in the industry, as Apple has control over both platforms.
It is the best gift to schoolgoing kids and young adults, who will be doing several projects for the completion of the degree course. You can buy them on Amazon US (HERE). Also in India, Amazon is offering special discounts for students. Check out HERE.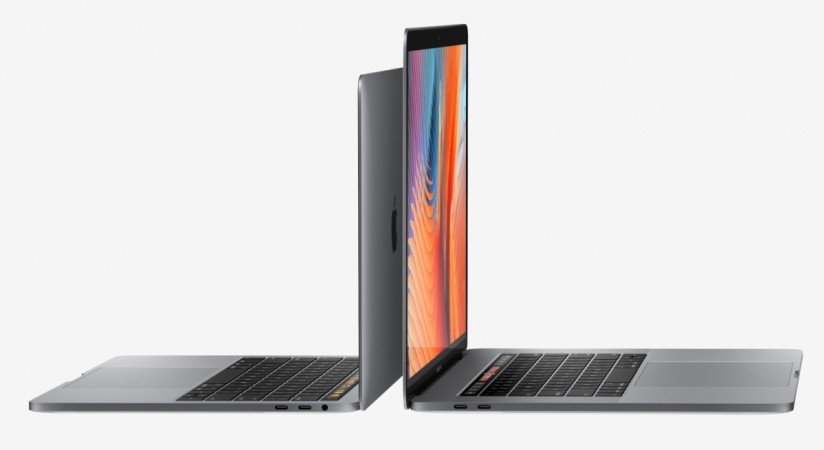 Beats speakers and earphones (Dr Dre brand, now owned by Apple)
Other than Apple iPhones, iPads and Watches, you can also try buying the Beats Solo3 wireless headphones and Beats Pills with portable speakers, which we believe are the best alternative gift options.
There are several other options such as BeatsX, Powerbeats3 Wireless and Beats Pill+. You can buy them on Amazon US (HERE).

Besides buying the new iPhones, Watch and iPad Pro series, consumers are advised to buy the product-appropriate original Apple-branded shell-covers, screen guards and matching accessories such as wrist bands. You can buy them on Amazon US (HERE).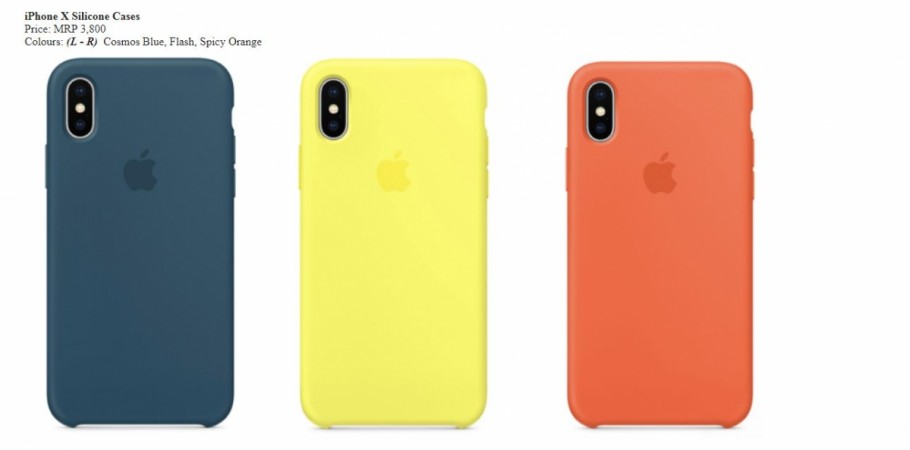 Stay tuned. Follow us @IBTimesIN_Tech on Twitter for the latest news on best deals on Apple products, Christmas gift guide and more.