TIME magazine shared its latest list of top 10 gadgets of 2017 on November 20 and it's interesting to know that Apple's two latest products have made to the list. Apple Watch Series 3, in the ninth place, is the only wearable in the list.
Last week, TIME had entitled iPhone X as one of the top 25 inventions of 2017. According to the magazine, Apple iPhone X is placed so high because many of its features -- including Face ID and edge-to-edge display -- "will undoubtedly set a new standard for phones to come."
According to Mac Rumors, Apple iPhone X comes in second on TIME's list of the top 10 gadgets of 2017, behind the highly popular Nintendo Switch. On the other hand, Samsung's Galaxy S8 also made the list at number 5 which comes with features like facial scanning.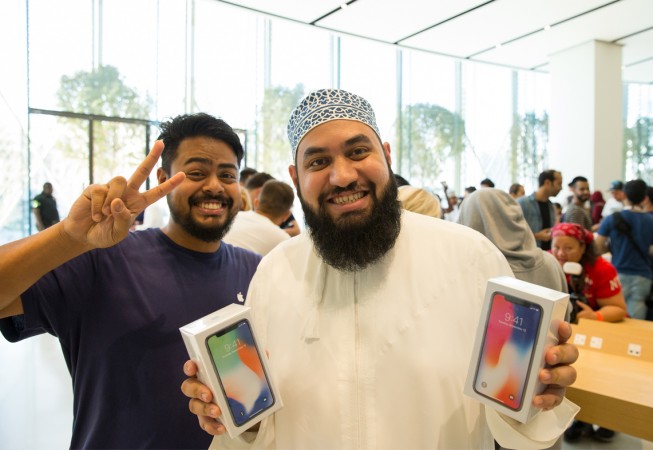 TIME magazine explained iPhone X's high ranking saying, "Yes, it's expensive. Yes, you'll probably have a hard time getting your hands on one. And yes, Android did it first. But the iPhone X's edge-to-edge screen and facial recognition system will undoubtedly set a new standard for phones to come. For one, Apple's Face ID system, even despite the security concerns, is already being used in more creative ways than Samsung's facial identification tech."
After iPhone X, Microsoft Surface Laptop comes in the third place, DJI Spark on fourth, and Samsung Galaxy S8 on fifth place. TIME's number one gadget of 2017 is the Nintendo Switch, which it says is a "true knockout" thanks to its games library and ability to transform from portable gaming to playing on a TV at home.
Here's a look at TIME's Top 10 Gadgets of 2017:
Nintendo Switch
iPhone X
Microsoft Surface Laptop
DJI Spark
Samsung Galaxy S8
SNES Classic
Second Generation of Amazon Echo
Xbox One X
Apple Watch Series 3
Sony Alpha A7R III