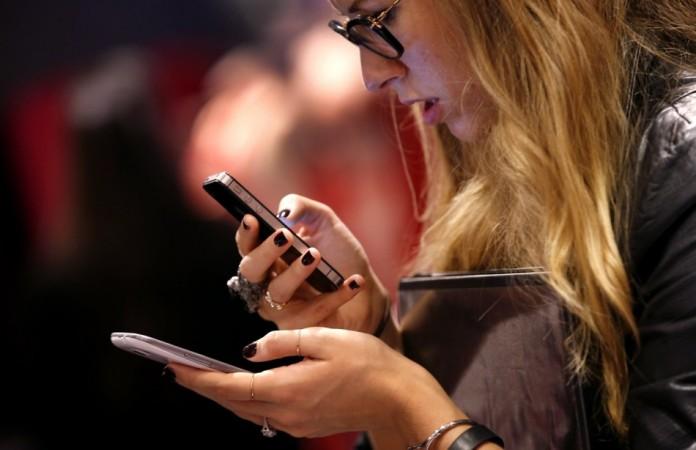 Yhe Christmas season is upon us and many would be browsing through the Internet to find tips on what to gift their loved ones.
Among the numerous choices, gifting smartphones during the festival season is a fad for many people. To help narrow it down for our readers, we have listed the 8 best premium phones which come with great spec-sheets and yet cost much less than the top-end flagship devices.
Here are our hand-picked top 8 premium phones which are worth taking a look at:
Moto X Style:
It sports a 5.7-inch QHD display and ships with Android 5.1.1 Lollipop, Snapdragon 808 Hexa-core processor (with natural language and contextual co-processors), 3GB RAM, 21MP camera and 3000 mAh battery.
[Read more: 5 Key features of Moto X Style]
Price: 16GB: Rs 26,999; 32GB: Rs. 28,999 [Both the variants can be for much less if users buy the models via mobile app. Flipkart is offering additional cash discount through exchange deal and select partner bank credit/debit card subscribers]
LG Nexus 5X:
It sports a 5.2-inch full HD screen and comes packed with Qualcomm Snapdragon 808 series Hexa-core CPU, 2GB RAM, 16GB/32GB inbuilt ROM, a 2700 mAh battery and also houses a 5MP snapper on the front.
Key aspect of the new LG phone is that it is an affiliate product of Google and runs on the pure Android 6.0 Marshmallow OS and is guaranteed to receive updates for next two to three years.
Price: Initially LG Nexus 5X -16GB and 32GB – models were launched with 31,900 and 35,999. But now, they are priced at between Rs.24,000 and Rs.30,000 at online stores.
OnePlus 2:
Touted as the – '2016 flagship killer', OnePlus 2 boasts top-of-the-line features like premium magnesium-aluminum metal alloy chassis, pure steel accents on home button and camera module. It also comes packed with new generation LPDDR 4 series 4GB RAM, 13mp camera dual-Led flash with laser-auto focus, USB Type C, finger-print based biometric technology, which is said to be faster and better secured than the Touch ID system seen in Apple iPhone 6 (& Plus) series.
Price: Rs 24,999 exclusive to Amazon India
Lenovo Vibe Shot:
As the name suggests, Lenovo Vibe Shot is camera-centric mobile phone. It is touted to be the world's first smartphone to boast tricolor flash. It is learnt that the phone's sensors ( with low-light BSI 16:9 sensor) can analyse the light condition of the surroundings and accordingly light up the flash -- without blinding people -- to get high quality image of the user's face with natural colour complexion.
To further enhance the photography experience for amateurs, the company has also incorporated OIS (Optical Image Stabilsation), smart composition mode, infrared autofocus (2 times faster than normal autofocus) and other editing tools to help users capture professional quality images.
Also read: Complete features and price details of Lenovo Vibe Shot
In the front, the company has incorporated an 8mp camera and its wide-angle mode can stitch three selfies into one whole image.
Price: Rs. 25,499
HTC One A9:
HTC One A9 sports an all-metal body with 5.0-inch full HD display on the front. Under the hood, it comes packed with new Snapdragon 617 Octa-core processor backed by 2GB/3GB RAM, 16GB/32GB inbuilt storage capacity, 2150 mAh battery, which can keep phone running for close 18 days on standby mode.
Also read: Complete specifications and price details of HTC One A9
HTC One A9 ships with the v6.0 Android OS, making it the first non-Nexus series ship with Marshmallow OS out-of-the-box. The company has also confirmed that the device will get latest Android updates within 15 days after the Google Nexus series' receive it.
Price: Rs. 29,990
Samsung Galaxy A8:
It boasts of a metal-chassis around the edge and on the front, it flaunts 5.7-inch full HD display with finger-print sensor on the home button.
Under-the-hood, it features Android 5.1.1 Lollipop OS, 2GB RAM, 32GB inbuilt memory, 2050 mAh battery, a 16mp main camera and a 5mp front snapper.
Price: Initially it was priced at 32,500. Now, Galaxy A8 can be bought for less than Rs. 30,000.
Also read: Complete specifications details Samsung Galaxy A8
Asus Zenfone 2 Deluxe:
There more than five different Zenfone 2 variants in the market based on storage, RAM and camera hardware. Among them, Zenfone 2 Deluxe is top-end model. It Zenfone 2 Deluxe flaunts a pretty unique shell on the back. It boasts polygonal design with glossy-glass like segments. It features around 500 tessellated triangles, giving diamond like reflective effect on the cover.
Other notable features include 5.5-inch full HD display and runs on the Android 5.0 Lollipop backed by 2.3GHz Intel Atom processor Z3580 with PowerVR G6430 GPU, 4GB RAM and 64GB storage capacity (expandable via microSD card).
Price: Rs. 22,999
Sony Xperia C5 Ultra:
It boasts 13MP front camera with dedicated LED selfie-flash. It boasts 22 mm wide-angle lens with an 88 degree field of view, auto-focus, 4X digital zoom, full HD video recording, image stabilise, Auto Scene Recognition, red-eye reduction and many more. It also features same 13mp snapper on the rear-side.
Also read: Complete specifications and price details of Sony Xperia C5 Ultra
Price: Rs 29,990
Honourable mention:
Apple iPhone 5S:
Though this model is three years old, it is still a good phone to own as it boasts premium metallic body, finger-print sensor and also gets updated to latest iOS version.
Under the hood, it houses company's proprietary 64-bit class 64-bit Apple A7 processor, M7 motion co-processor, PowerVR G6430 graphic engine, 1GB RAM, 16GB inbuilt memory and a 1,570mAh battery, which can run the phone for close to 250 hours under standby mode.
Price: Just a few days ago, Apple iPhone 5S 16GB price was slashed to Rs. 24,999 from Rs. 44,500. Some online stores are selling it for much less.
If buyers are ready to wait for one more week, YU Yutopia is also worth checking out.
YU Yutopia:
It is India's first ever indigenously developed flagship smartphone.YU Yutopia sports an all-metal body with 5.2-inch QHD (2560x1440p) display.
Other notable features include finger-print sensor, Snapdragon 810 series Octa-core SoC (System on Chip) backed by 4GB RAM, 32GB inbuilt memory and a 3000 battery, which can keep the phone running for close to 300 hours under standby mode.
Also read: Complete specifications details of YU Yutopia
Price: Rs. 24,999
[Note: As of now, Yu Yutopia can only be pre-booked on Amazon India. Delivery of device will commence from 29 December.]