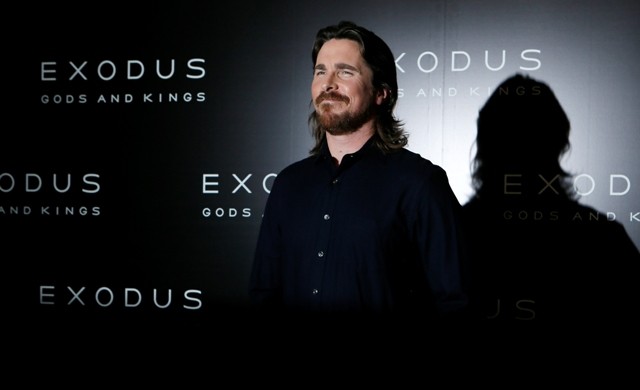 Christian Bale, who is known as the method actor, has gone to extreme lengths to prepare for the roles and this time it is no different. The actor is apparently avoiding the sun to prepare for the role of Dracula in his upcoming movie.
Also Read: Was James Corden manhandled by Bryan Cranston? [VIDEO]
According to National Enquirer, the actor will feature in the reboot of the iconic horror franchise Dracula and to get into the skin of the character he plans to avoid the sun. Bale wants to make his skin as pale as possible to play the role of a Dracula.
"Christian is already fair-skinned, but he's been avoiding the California sun to get that unnatural skin tone like Dracula's," the magazine quoted a source as saying.
"This is a guy who will do anything to make the character look real to his audience and to himself. Everyone's praying he doesn't start drinking blood like a real vampire," the source said, adding, "But no one would be surprised if he did take a swig of the stuff to make the scenes look real."
However, Bale is not a part of the Dracula reboot movie neither he is planning to "avoid sun" for any of his Vampire related movies, Gossip Cop reported.
Meanwhile, on the work front, the actor is currently busy with an upcoming period drama Hostiles. The period drama, directed by Scott Cooper, is a period movie set in 1892 and is about a legendary Army captain who agrees to accompany a Cheyenne chief and his family. The film also features Rosamund Pike and Scott Wilson in pivotal roles.