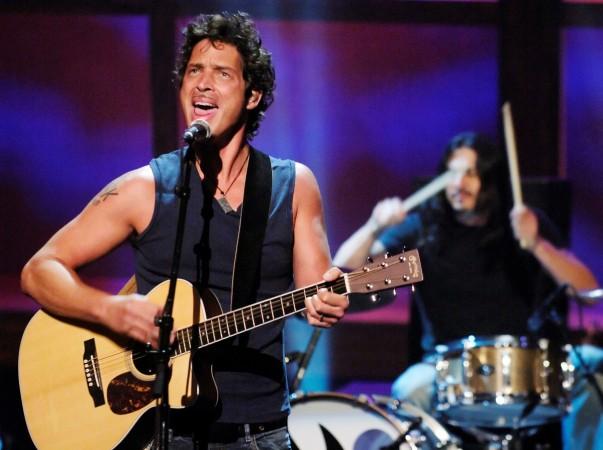 The cause of Rockstar Chris Cornell's death has been revealed. According to the statement, the Soundgarden and Audioslave singer died on Wednesday night in Detroit after hanging himself.
"The cause of death has been determined as suicide by hanging. A full autopsy report has not yet been completed," Wayne County Medical Examiner's Office said in a statement on Thursday.
Also Read: Chris Cornell dead: Celebrities mourn his demise
Cornell died on Wednesday night in Detroit. Earlier that evening, he performed at a concert in the city's Fox Theatre before returning to the MGM Grand hotel. According to Channel 4 WDIV Detroit, his wife Vicky called a family friend to check on Cornell. The friend forced open the door and found him on the bathroom floor.
Detroit Police spokesperson told BBC that they received a call on Wednesday and that is when they reached the hotel. "He was found on the bathroom floor, our medical unit was called, and he was pronounced dead at the scene. A family friend went to go check on him and observed him on the bathroom floor. The body was transferred to the medical examiner's office," the spokesperson said.
The Grammy award-winner was the lead singer of Soundgarden and Audioslave. He was known for his biggest single, You Know My Name-- the theme song of James Bond film Casino Royale.
Tributes poured in on social media on Thursday. Daniel Craig, Annie Clark or St. Vincent, Dave Navarro, Nile Rodgers, Jimmy Page and Elton John among others paid tribute to the singer on social media.
Jimmy Page: RIP Chris Cornell Incredibly Talented Incredibly Young Incredibly Missed.
Nile Rodgers: A mutual friend called me and tells me my bro passed away. #RIPChrisCornell You are a great artist Love to Vicki and fam @nilerodgers
Elton John: Shocked and saddened by the sudden death of @chriscornell. A great singer, songwriter and the loveliest man.
Billy Idol: Sad 2 hear of Chris Cornell passing..great singer and artist... another blow…RIP