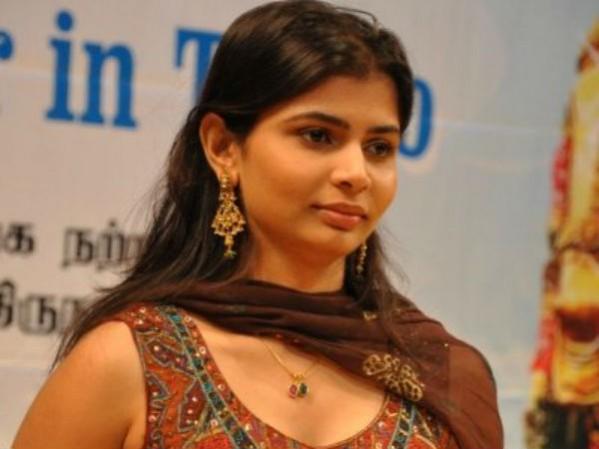 Singer Chinmayi Sripaada has released her co-singers' conversation in which they accused music director Raghu Dixit and carnatic musician OST aka OS Thyagarajan of sexual harassment.
With each passing hour, the 'Me Too Movement' is witnessing a shocking revelation of sexploitation of women at workplace. Chinmayi Sripaada exposed Vairamuthu's sexual harassment on Tuesday. A day later, she has gone on to reveal about her colleagues' sad experience with Raghu Dixit and OS Thyagarajan. She is trending another hashtag - #Timesup along with #MeTooIndia on Twitter.
Chinmayi Sripaada took to Twitter this morning to expose OS Thyagarajan. She shared the comment of his colleague without mentioning her name and wrote, "More on Carnatic Musician OS Thyagarajan on a 11th standard child. She quit learning after this. How many paedophile Vidwans?! [sic]"
Her comment reads, "Thanks for doing this, akka. Very brave of you. Inspiring. I was in 11th grade, and had just started to go to OST for classes. I have no family background in music, so we just trusted a recommendation from another musician and went to OST. I still remember Abogi ragam. I sang a difficult passage well. There was no pat on the back, but a pat aimed at my stomach, landing on my chest. I was so bewildered. Never told my parents. Never went to class again. Took a break from music itself for a while. I wish this hadn't happened :( [sic]"
Hours later, Chinmayi Sripaada revealed how her co-singer was sexually harassed by music director Raghu Dixit. The singer shared a poster detailing the incident faced by her friend and she captioned it, "From a co-singer, a friend. I believe her. Raghu Dixit - Your #TimesUP"
Her friend's comment reads, "Raghu Dixit is certainly among the top predators there is. Many years ago, I was called to his studio for a recording and he started talking ill about his wife (like most married men do) His wife is a wonderful human being. When she came in during the so called recording that didn't take place, he asked me to pretend like I've come for work . I argued with him that, that is what I'm here for.. she came, took something, spoke well and left.. when we got done with a ad-hoc recording, he pulled me closer and asked me to give him a kiss when he was signing my cheque.. later at the door, he tried to carry me and I ran down crying...he's a creep. He's obnoxious and I know many girls who have undergone worse with him. I don't want to disclose my name. I honestly don't have the guts, I'm still establishing in the music scene."