Guangzhou Automobile Group (GAC) is a Chinese automobile maker headquartered in Guangzhou. The brand is set become the first Chinese carmaker to sell its vehicles in the US, which will happen by 2019. However, the Chinese outfit will not be entering the US market with its passenger vehicle brand Trumpchi.
The world Trumpchi seems to bear too much of a similarity to US President Donald Trump. "The name will change for the US market to avoid the wrong connotation or misunderstanding," a GAC spokesman told AFP on the sidelines of the ongoing North American International Auto Show.
The name Trumpchi is an anglicisation of its Chinese name chuanqi, which means legend. GAC executive Yu Jun was quoted by the Wall Street Journal as saying that political sensitivities and negative feedback from brand studies are leading Guangzhou Auto to leave Trumpchi behind and research a new name. The company is yet to zero in on a new brand name for the US.
Launched in 2010, GAC has sold over 500,000 cars in its home country, registering a 37 percent growth from 2016. The outfit has a presence in 13 other countries in Asia and the Middle East. After entering the US market next year it has plans to foray into the European market as well.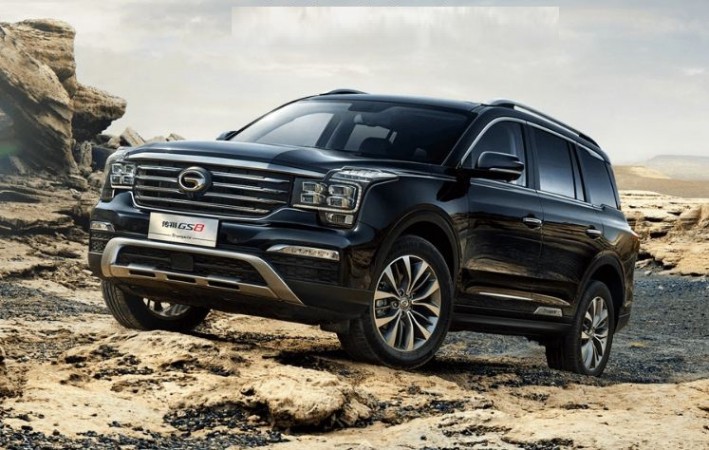 GAC's first vehicle in the US under the new brand name will be the GS8, a loaded-out full-size SUV. The company showed seven different trims of this models during the presentation video at the Detroit show and unveiled two more in flesh there.
One model is the gull-wing-door-equipped compact electric SUV called the Enverge, which is still in the concept phase. The automaker claims it will go over 595km on a single charge. The other model showcased was the GA4 midsize sedan that will go on sale in China later this month.