The capability to adapt to change is what makes one survive in these ever-changing times. Indian smartphone companies can learn a thing or two about change and adaptability as Chinese smartphone vendors dominated the Indian smartphone industry in 2017, taking away the home advantage from local manufacturers.
Data gathered from the International Data Corporation (IDC) has revealed that as the Indian smartphone market grows, Chinese smartphone makers solidify their positions in the smartphone category. According to IDC, Chinese brands like Xiaomi, Honor, Lenovo, OPPO and Vivo acquired a majority stake of 53 percent of the market share in India – up from 34 percent a year ago.
Chinese smartphones have become quite popular in India. They offer good value for money by equipping top-of-the-line features. The consistent growth of Chinese OEMs poses a huge threat against local players such as Micromax and Intex, which were ones the leading brands in the mobile industry.
"The untapped demand in the lower-tier cities remains the key attraction for China-based brands to explore the growth trajectory in India. Their strength in their home market of China and weakening position of local players has helped some of these China-based players to solidify their operations in India," Jaipal Singh, a senior market analyst at IDC India, said in a statement.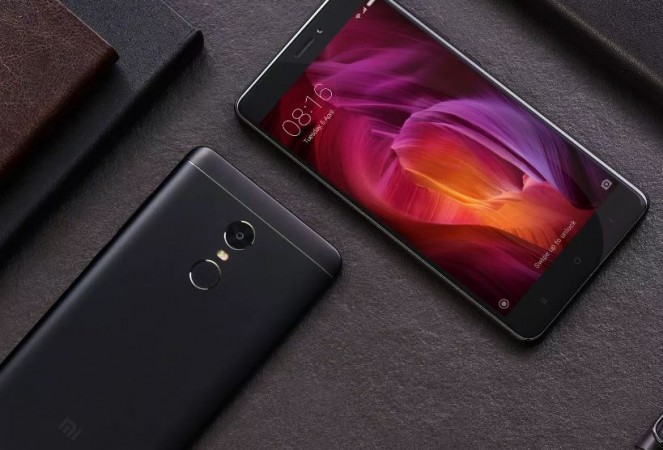 Not all hope is lost. Even though Chinese smartphone makers hugely focus on smartphones, India's majority mobile users prefer feature phones. The launch of JioPhone solidified the home-grown brand's position in the country, acquiring the highest market share of 24.1 percent in the fourth quarter of 2017.
In the latest Union Budget announcement, Finance Minister Arun Jaitley hiked customs duties on mobiles phones from 15 percent to 20 percent with an aim to increase jobs in the smartphone sector in India. While several Chinese smartphone makers have already started local manufacturing, local players have an advantage of running 100 percent operations from within the country.
Xiaomi already assembles 95 percent of its smartphones sold in India locally. The company has two manufacturing plants in Andhra Pradesh and recently inaugurated a new 230,000 square feet plant in Noida. The Budget's outcome is unlikely to have a significant impact on companies like Xiaomi.
In 2017, Samsung led the feature phone segment with 20.5 percent share and China's Transsion Holdings, which includes brands like Infinix, itel, Tecno under its portfolio, followed the lead with 13.7 percent share. Indian brands Micromax, Reliance Industries and Lava took the following position with 8.7 percent, 8.3 percent, and 7.2 percent, respectively.
"Xiaomi taking a lead over Samsung in the smartphone market and Reliance Jio emerging as the leading feature phone company in India were the two key highlights of the last quarter of 2017. The growth of both the vendors was propelled by their aggressive pricing. Xiaomi's offline expansion and higher marketing spends were other key factors for the vendor's high shipments in the seasonally low quarter," Upasana Joshi, a senior market analyst at IDC India, said.
The total number of feature phones shipped in 2017 was 164 million, up from 140 million a year ago. In Q4 2017, India recorded highest-ever shipments of feature phones in a single quarter at 56 million. Overall, feature phone category witnessed a 67 percent year-over-year (YoY) growth and 33 percent growth from the previous quarter.
India served as a profitable playground for OEMs, especially the Chinese since the world's largest smartphone market, China, witnessed its first decline 2017 and the second largest market, the United States, was relatively flat.