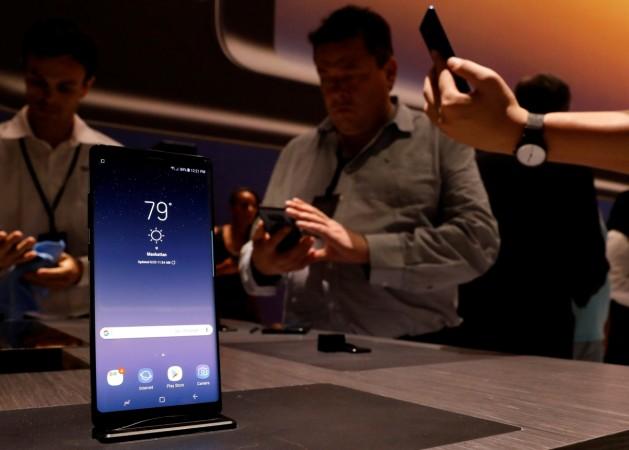 Samsung's mobile business is not out of danger yet. Although the company showed strong signs of recovery from the Galaxy Note 7 crisis with the launch of the Galaxy S8 and Galaxy Note 8 this year, the South Korean tech giant will continue to face challenges in 2018, becoming the only company among the top five vendors with growth predicted to stall, a new report said.
In 2017, Samsung is expected to ship over 319 million smartphones, accounting for a global market share of 20.5 percent. That number is likely to shrink to 19.2 percent next year, with the company's smartphone shipment dropping to 315 million units due to fierce competition from premium Apple phones and China's more affordable smartphones, according to Strategy Analytics.
If the predictions are right, Samsung will see its annual smartphone shipment decrease for the first time since its flagship Galaxy S series came to exist in 2010. Strategy Analytics reportedly has not considered last year's sales as they were plagued by the Galaxy Note 7 debacle, with Samsung ending up shipping only 300 million units.
Unlike Samsung, other smartphone vendors in the top five list -- Apple, Huawei, Oppo and Xiaomi -- are expected to maintain growth in 2018. The iPhone-maker's share is estimated to increase from 14 percent to 14.3 percent, with shipments rising from 218 million units to 234 million units next year.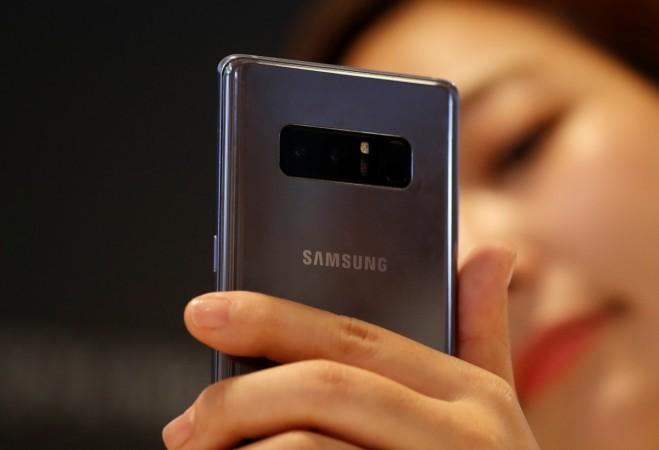 Huawei is projected to claim 10 percent share of the market next year, with its shipment increasing to 164 million units from 156 million units. Oppo is estimated to have a 7.8 percent share, and Xiaomi is predicted to account for 7.4 percent of the global smartphone market.
The latest Strategy Analytics predictions are not very encouraging for Samsung, which is highly expected to launch the next-generation Galaxy S9 and S9+ smartphones at the Mobile World Congress (MWC) in February next year.
Although the new handsets are likely to come with improved features and specs, the overall look of the devices are not expected to have any notable difference from the current Galaxy S8 series.
Samsung will also launch a new version of its Galaxy Note handset, presumable called the Galaxy Note 9, in the second half of 2018. But, if the Strategy Analytics report is to be believed, even an improved Galaxy Note 9 won't be enough for the company to win the so-called smartphone war.
"Since successful Chinese firms are expanding their presence in the fast-growing, budget smartphone markets, Samsung's global presence will further shrink unless it secures competitiveness against Chinese firms," Lee Byung-tae, a professor at KAIST College of Business, told the Korea Herald.